Hello.
Some time ago I was asking for help with this tank. Initially it should be the home of a panduro pair but I prefer to keep only dicrossus.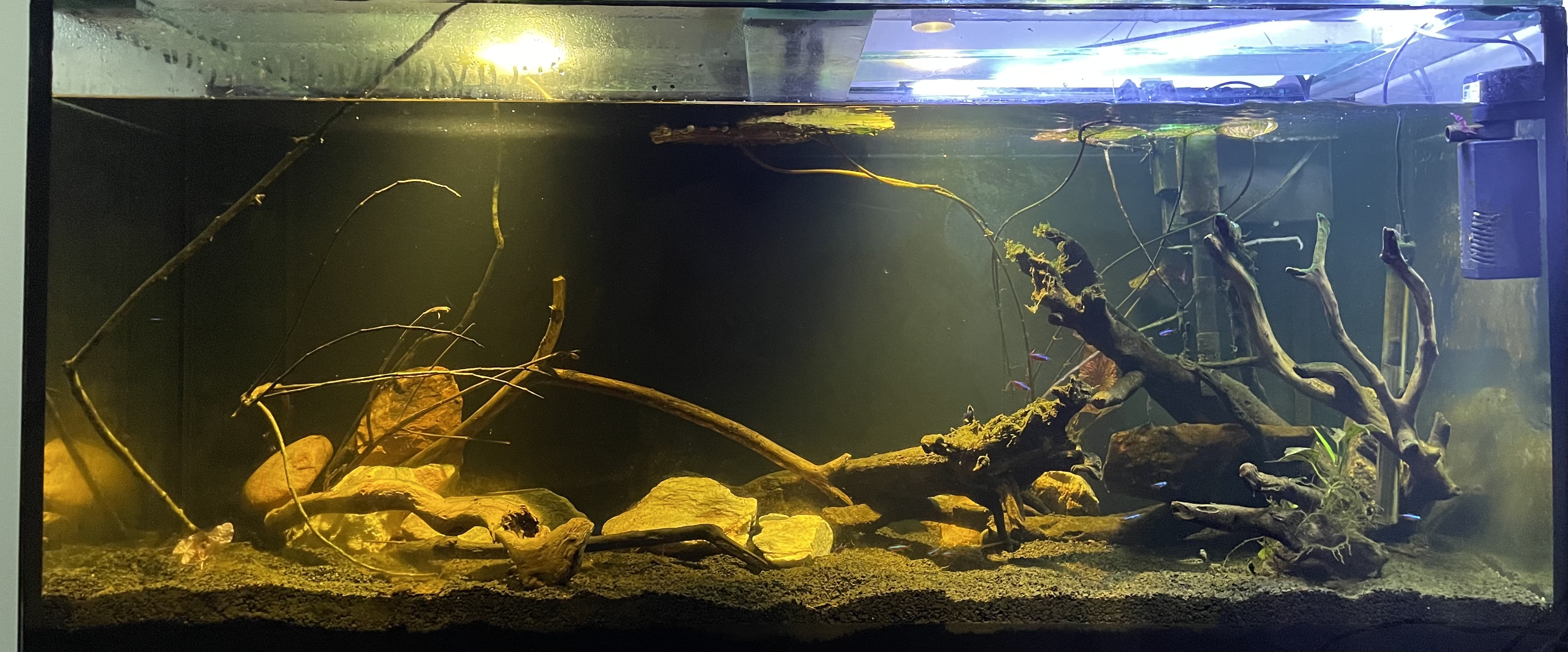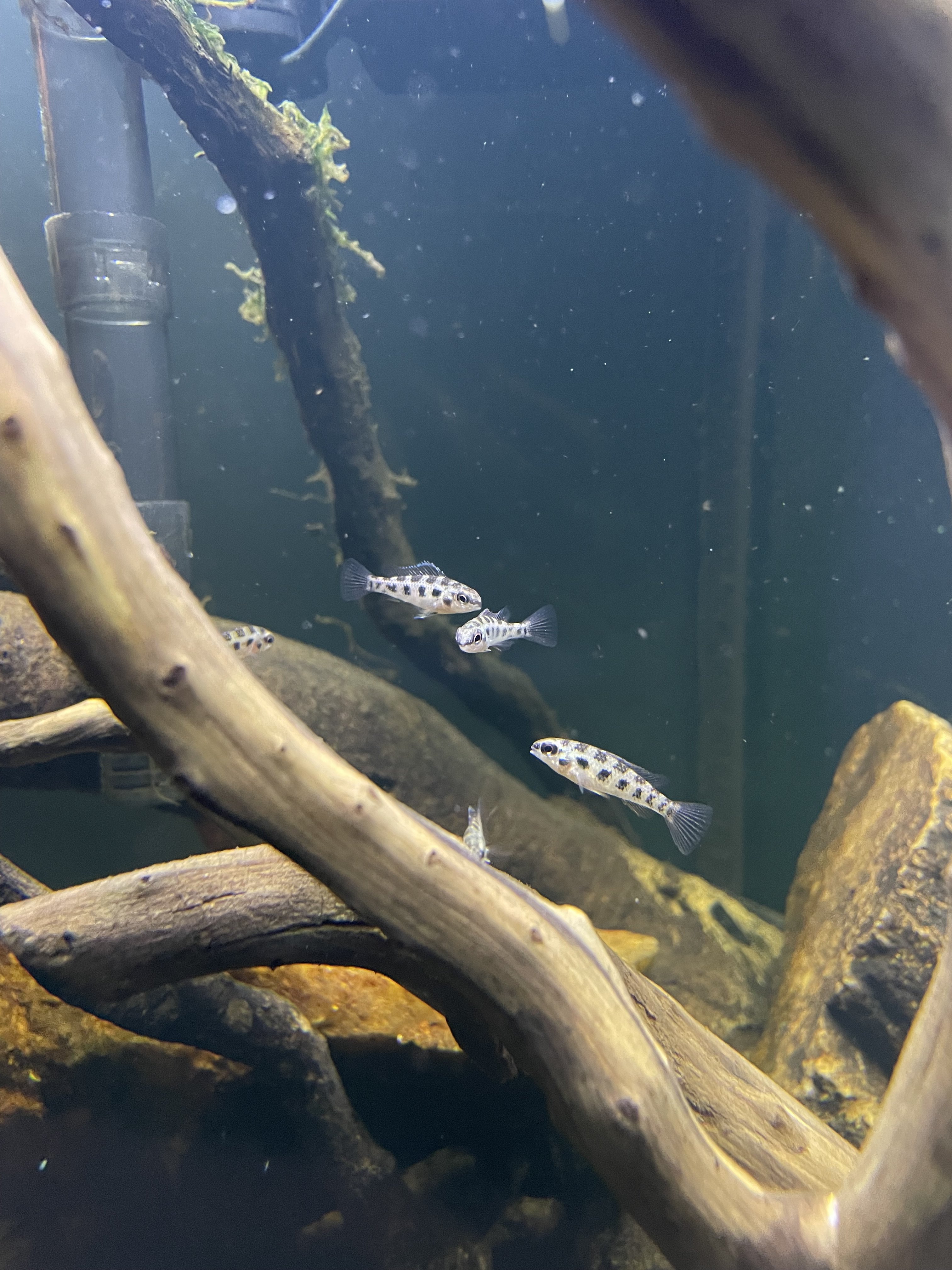 The tank is 1,4m x 0,5m x0,6m and I keep 5 juvenile
Dicrossus filamentosus
and 15
Paracheirodon axelrodi.
I also bought 10 Nannostomus eques but they all died for some reason I still dont know. Must have been some kind of disease. Probably I'll buy some of them again.
So, my question is: are this tank big enough to keep more dicrossus while they are juveniles? At the adult life, how many of them I could keep togheter?
I'm looking for some guava three and catappa leaves at the momento. And should add some more driftwoods too.
Do you have any suggestions?
And sorry about the picture, it was taken when I was doing the WC.
Thanks in advance.