I bought a pair (male and female) of "Ap. macmasteri" at an LFS on Saturday and have been having issues making sure that they are indeed macmasteri and not viejita.
Now, I have a pair of wild viejita in another tank and they don't look too similar but the viejita are full grown, 3.5 inch male and 3 inch female and the new pair of apistos are only 1.5 inch male and 1 inch female so I don't think I can really judge on that part.
If anyone can help me out it'd be appreciated!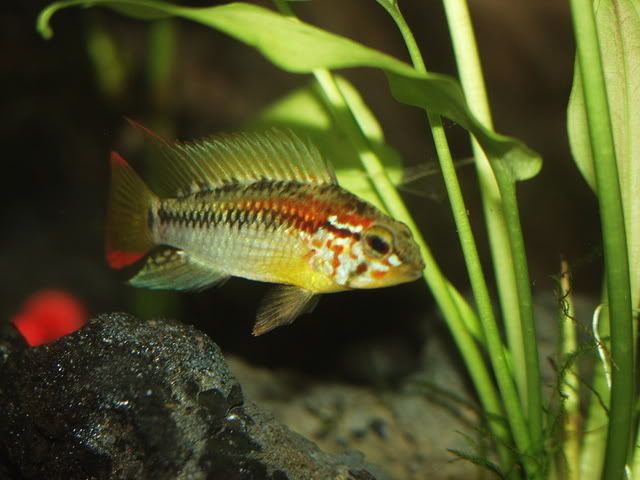 Also, what would be a good food to be feeding them, right now I'm giving them a mixture of hikari and wardly and freeze dried tubifex and they are accepting it all. I ran out of frozen food (my mom used it all in her tank
) 2 weeks ago and probably won't be getting more for a week or two. What are some frozen foods you'd recomend? I'm thinking mysis, bloodworms and brine shrimp.
Oops, just realized this is probably the wrong section. How can I move it to the identification and morphology section?
Edit: Thanks for moving it! Won't happen again (I hope)