Hi there!
I have a 120 ltr/34 US gallon tank for my male apisto cacatuoides!
In there with him is some ember tetra, pygmy corys, otos and a red whiptail cat.
I'm looking to add 1/2 females for him or alternatively a different species of apisto (male) or a Bolivian ram if not.
However I'm not happy with the big area of open water, especially if I add these fish but I don't know how to scape it...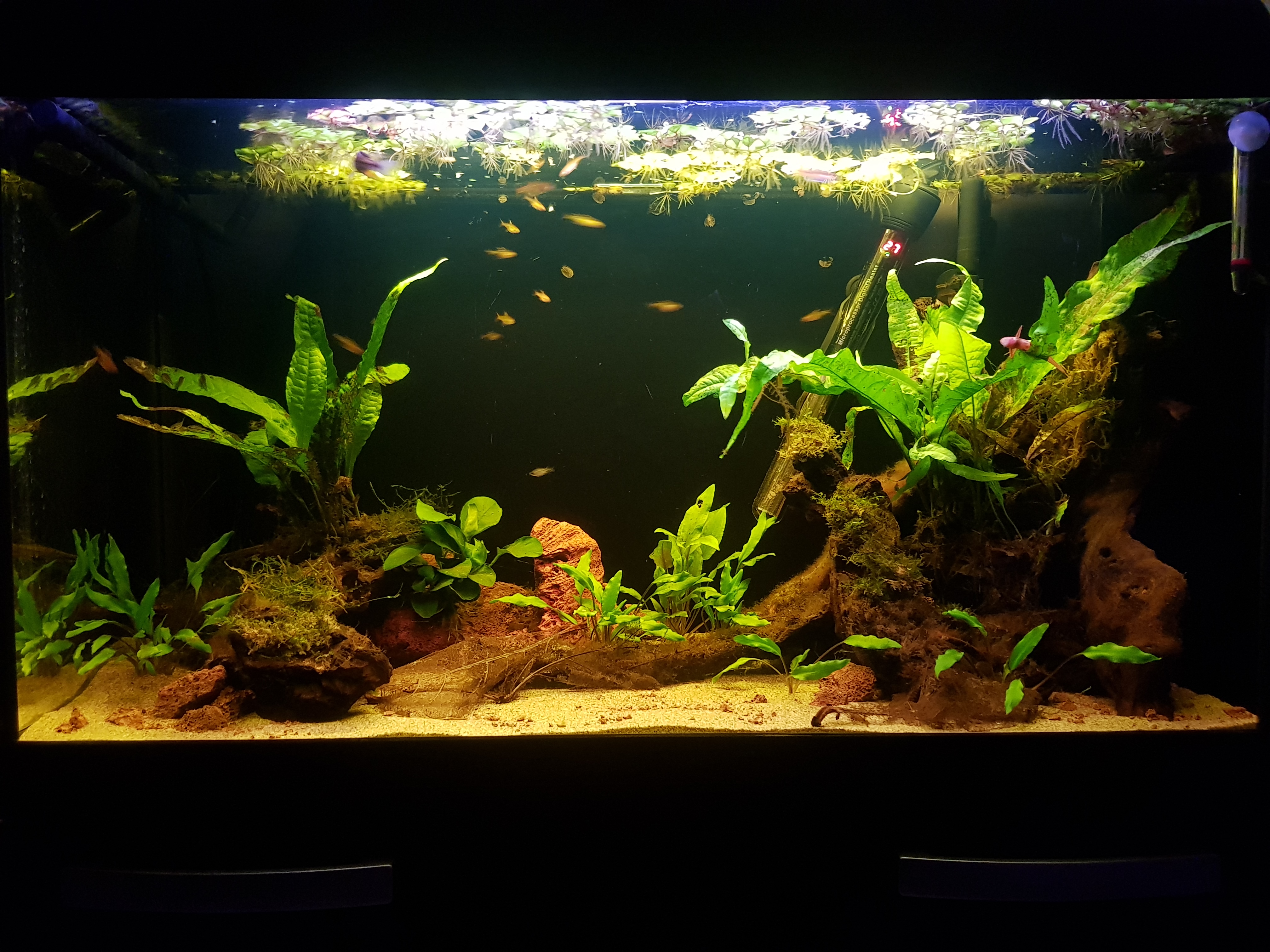 The tank currently has a big pile of wood on the right hand side that has formed a big cavern and there is another cave under the java fern on the left. I also normally have a decent amount of leaf litter too in the centre.
If anyone has any ideas I would appreciate it!
Thanks.