hey all!
my fantastic a. baenschi couple recently showed their new batch of cool kids (-her shown as blurry blobs).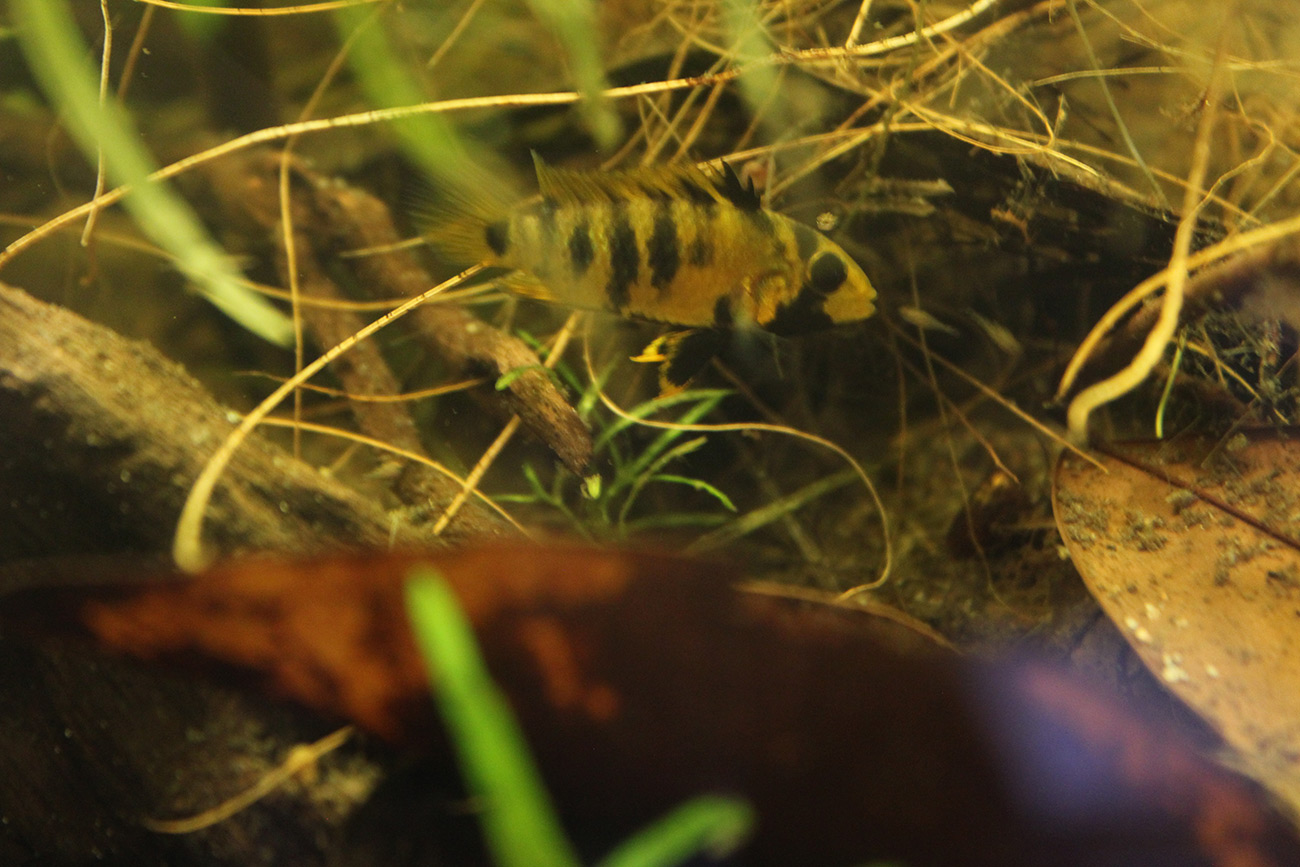 -which i'm ofcause very happy about.
the problem is that earlier this year, when i she only had one batch of fry to look out for, i swaped tanks, so the little family could get a nice cosy 54 liter tank all to them self (exept for 3 ember tetras).
i got 2 full grown males in the "big" (110 liter) tank. -i'm trying to find a new home for these two.
the kids from the first batch is around 7mm. - 1,3 cm.
-so here's the question....
what would you suggest. should i move all the big kids to the big tank and let the new fry stay in the small?
i'm uncertain how the 2 large males would react if i add too many potential competitors. -though i have spotted one little bugger i caught
another question. how large/old should a apistogramma be to be sales ready?
here's a few bonus views of the tank.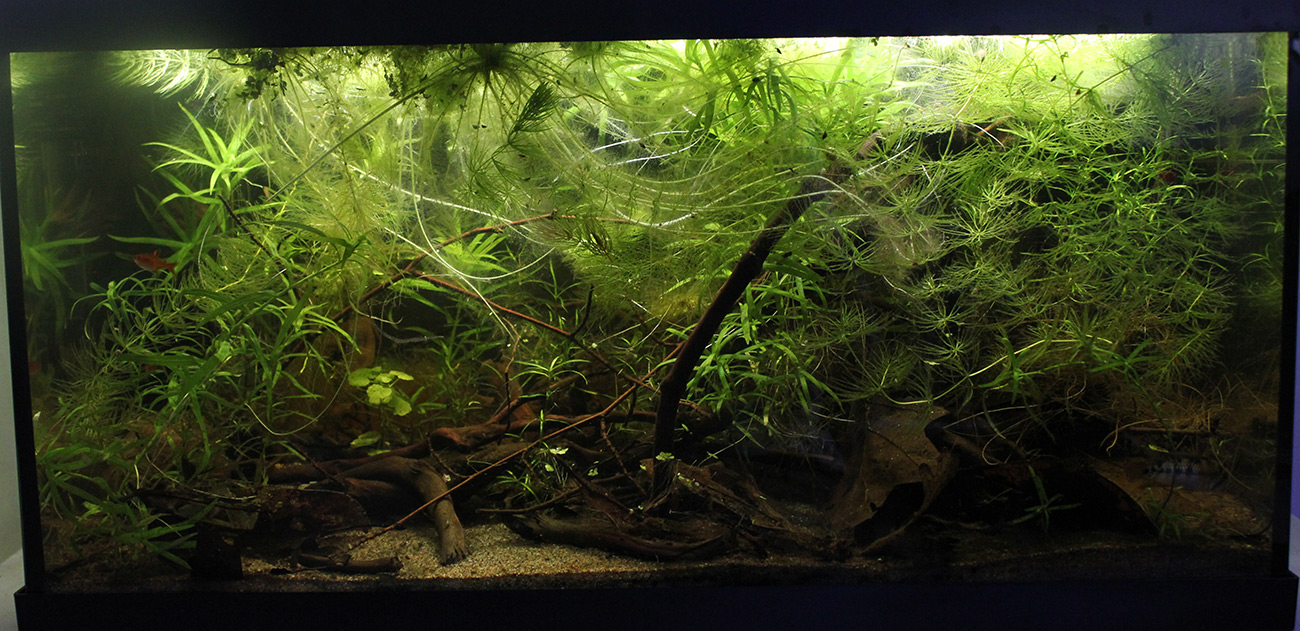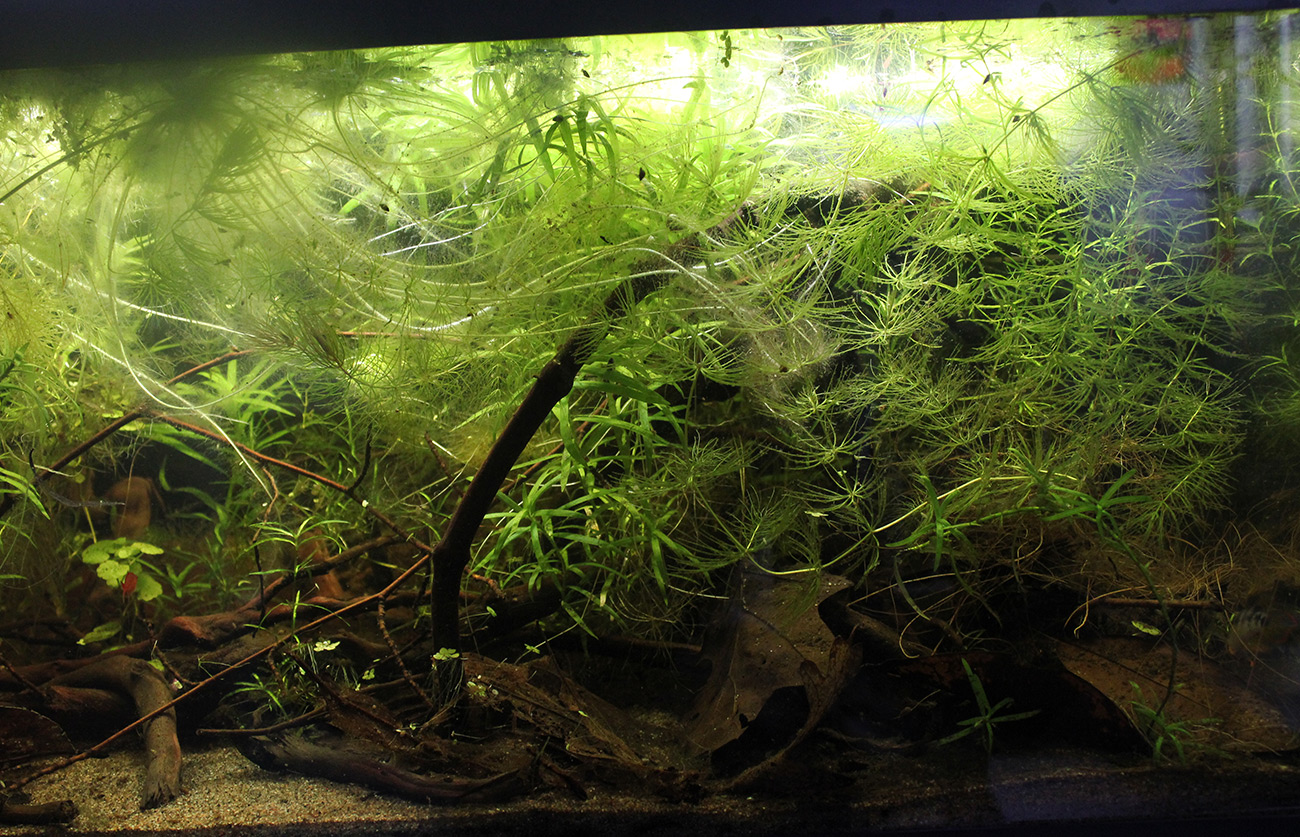 thanks in advance.
-r