The Colombian authorities have, due to overfishing, banned the collection and export of the following species for the whole of 2022 and 2023:
Corydoras axelrodi, Corydoras metae, Apteronotus galvisi, Eigenmannia virescens, Dicrossus filamentosus, Rineloricaria eigenmanni
and
Farlowella vittata.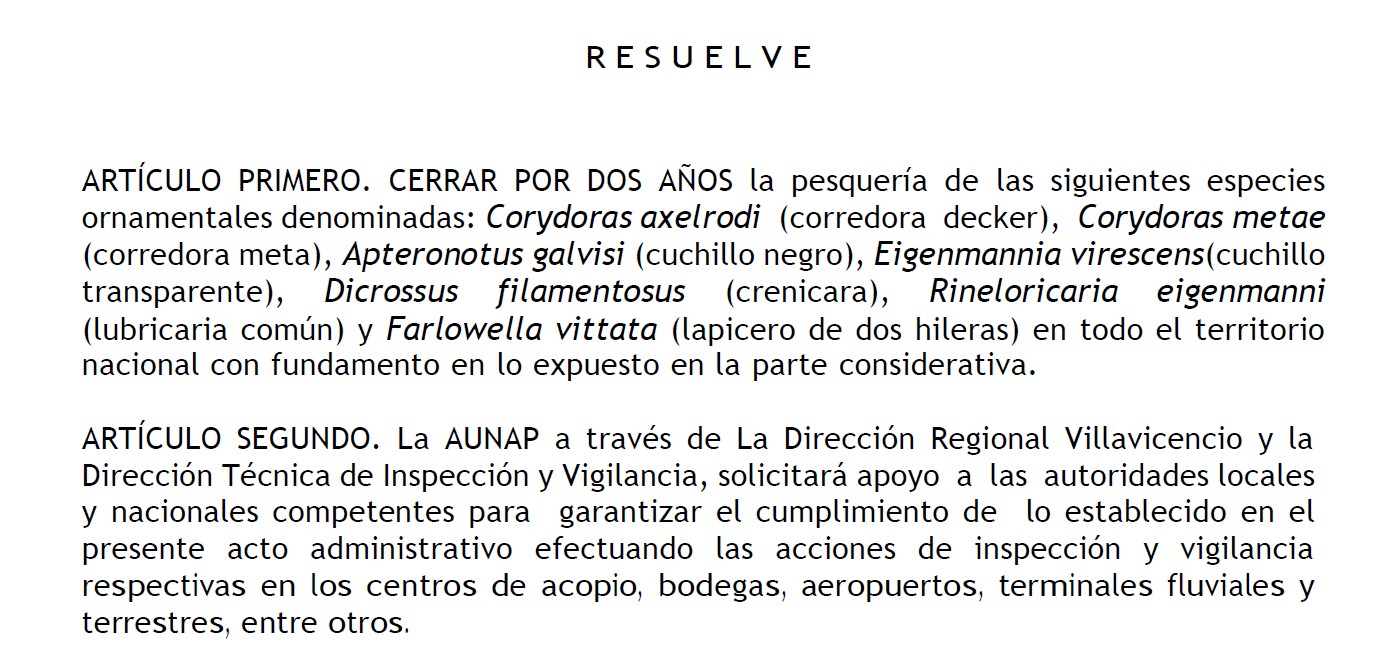 So let's encourage those who are lucky enough to have the Orinoco form of
Dicrossus filamentosus
to take good care of them, and breed them in good numbers.
In addition, and for the same reason, collection and export of
Carnegiella Strigata
and
Nannostomus eques
is prohibited from June this year. The ban lasts a minimum of this year, and probably a full year.

(I have the full papers, if anybody needs them.)