Hello!
I picked up 2 electric blue rams from my lfs about 2-3 weeks ago.
All the fish at the store were young and hard to sex. After deliberation I was happy with my choices, picking the biggest, strongest male, and the largest female. But now after a few weeks I am becoming less confident I have got a male and a female.
The larger one constantly chases the smaller as if they are one sex. I have been reading about a long finned gene that makes females have some male characteristics, and wonder if my "male" is actually a long finned female.
With them both being "balloon" EBRs it makes things even more difficult.
What do you guys think?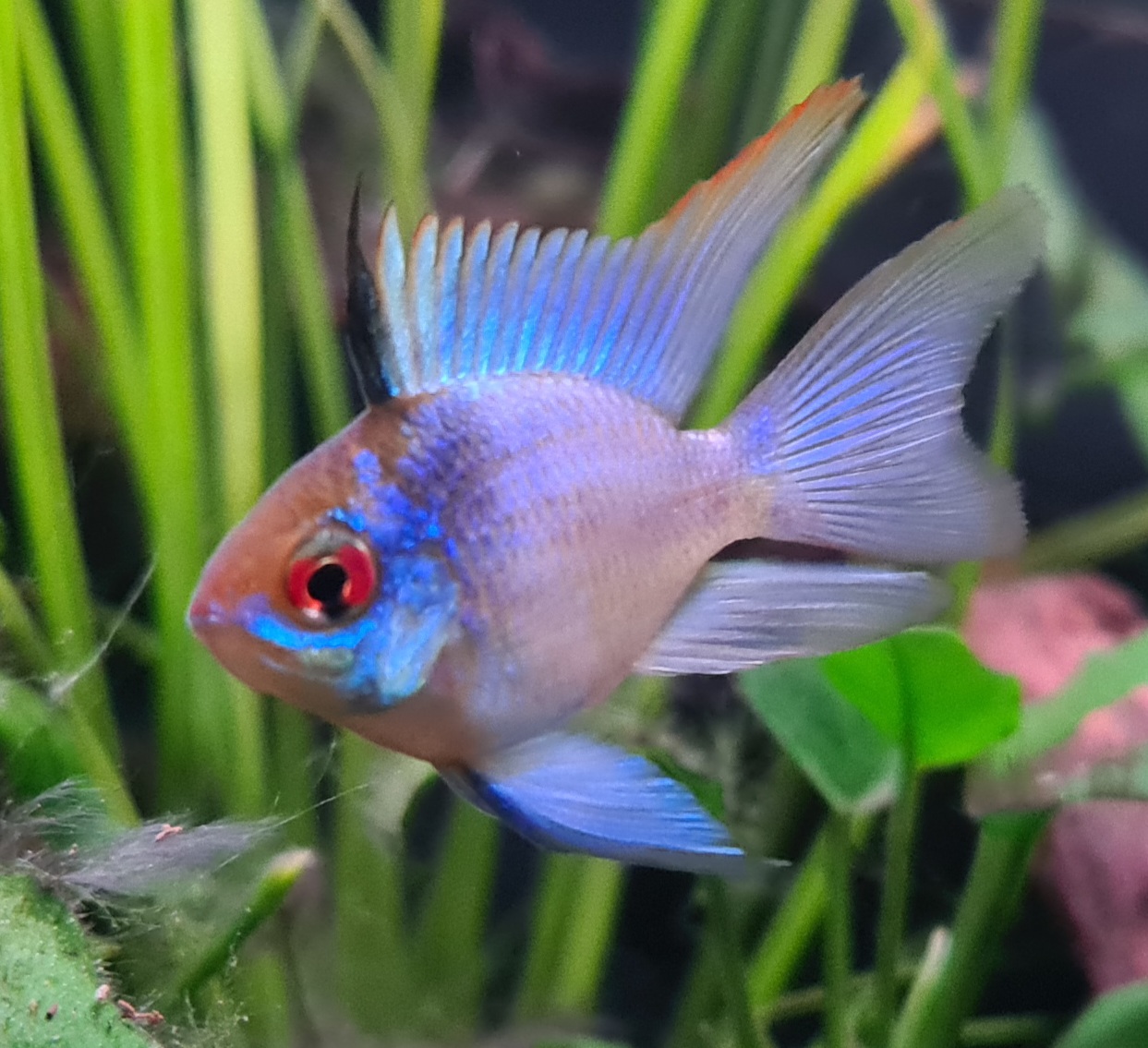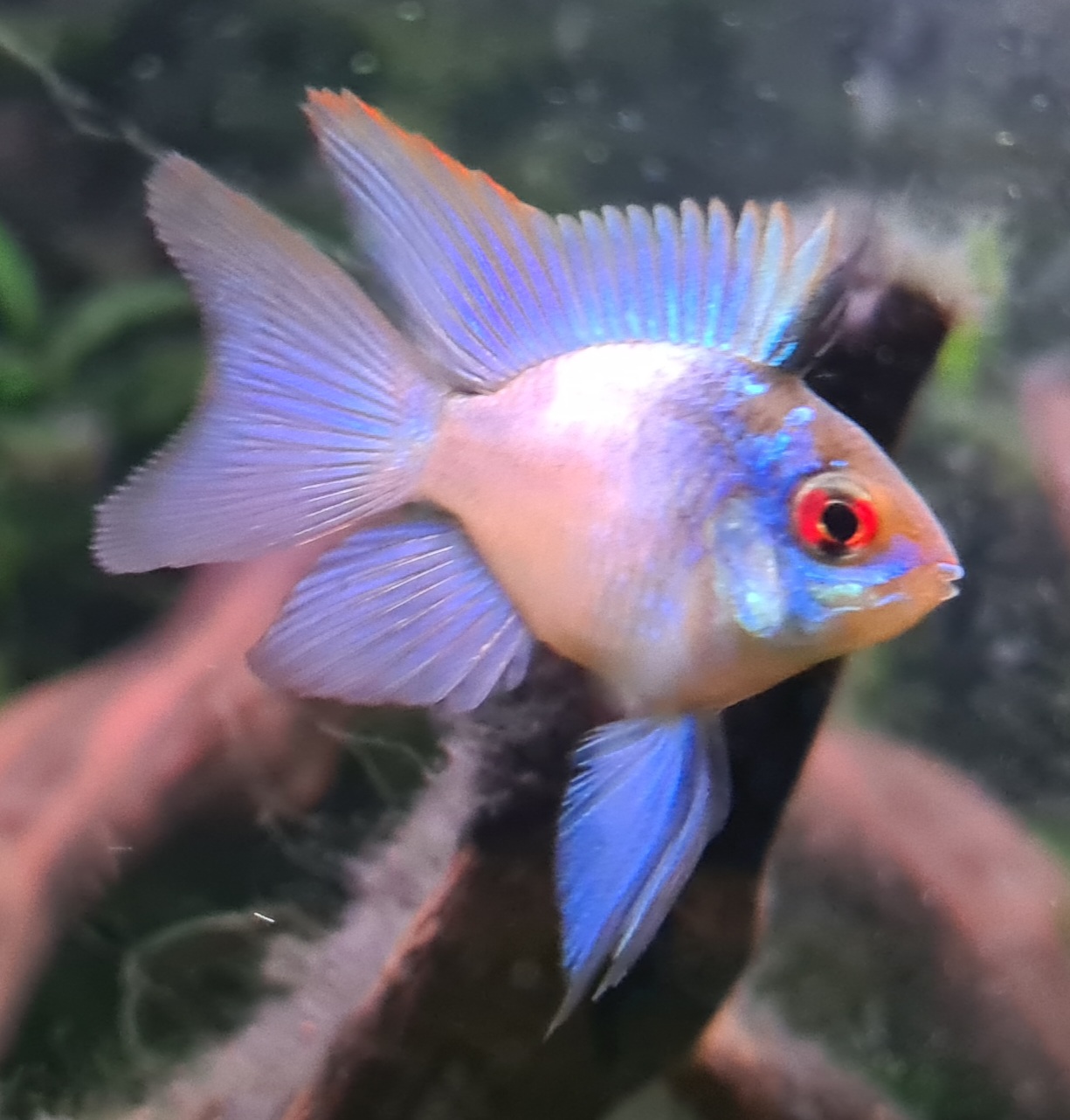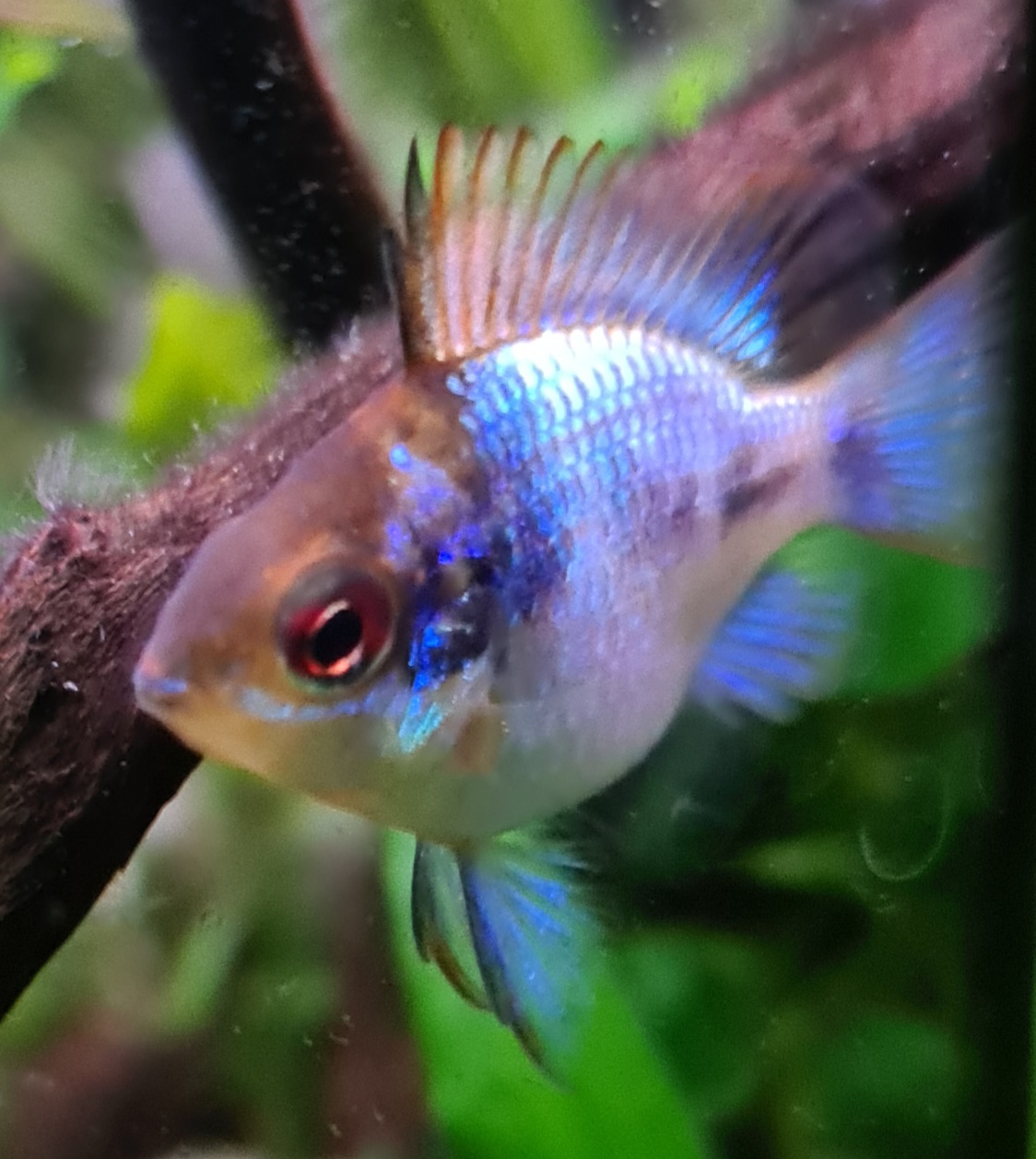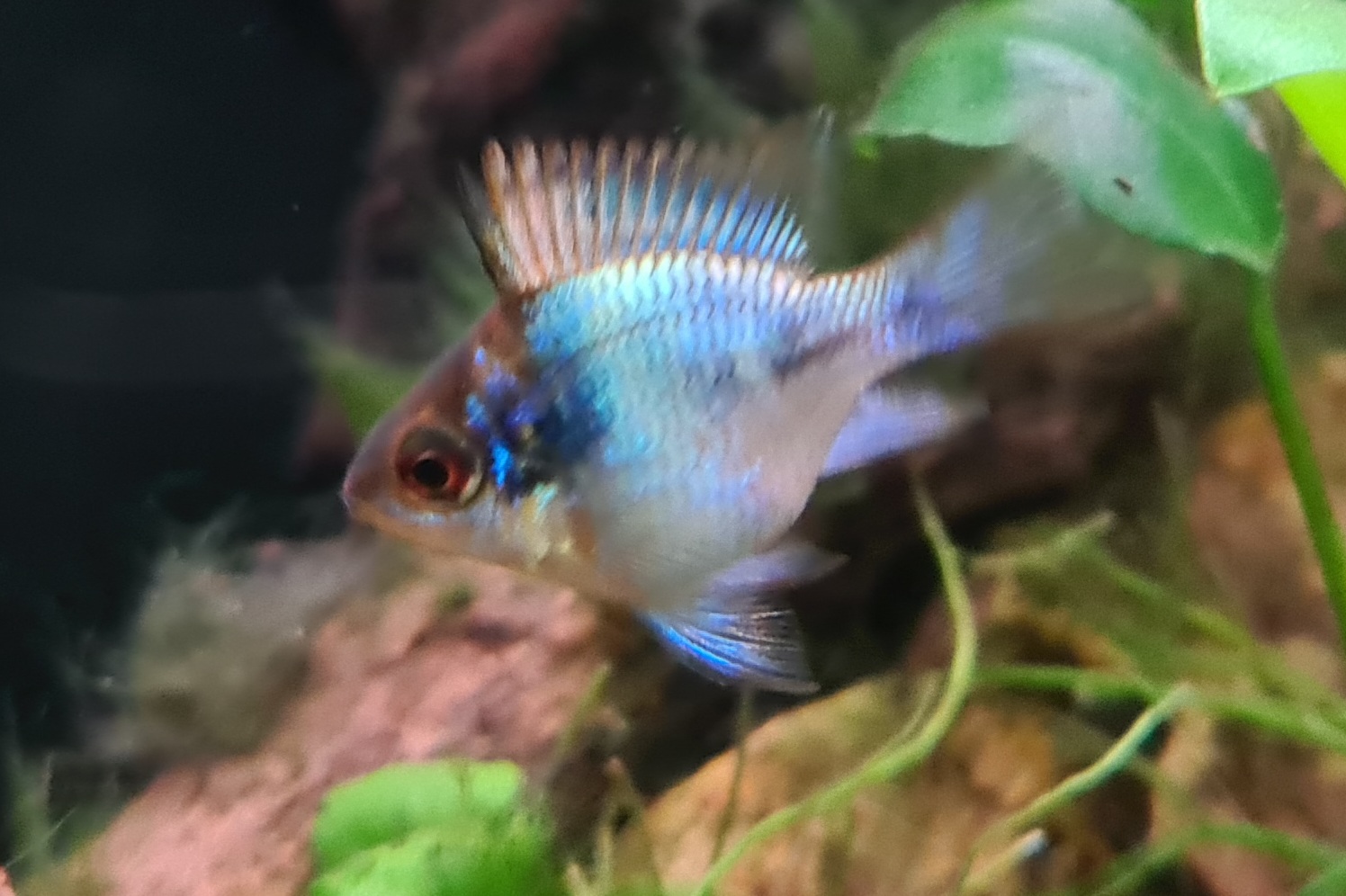 Thanks for looking