I am looking for a new apistogramma species and saw some I liked at the lfs:
WC Apistogramma ortegai is this apistogramma cf. pebas they are still young so I don't know if pictures will help. These are pictures from a few weeks ago I went today and they are more colored up and there are some definitely males and females. My question is which species is it and is it possible to keep them at a ph of 6,5, kh 2, gh 2 and TDS 126 ppm.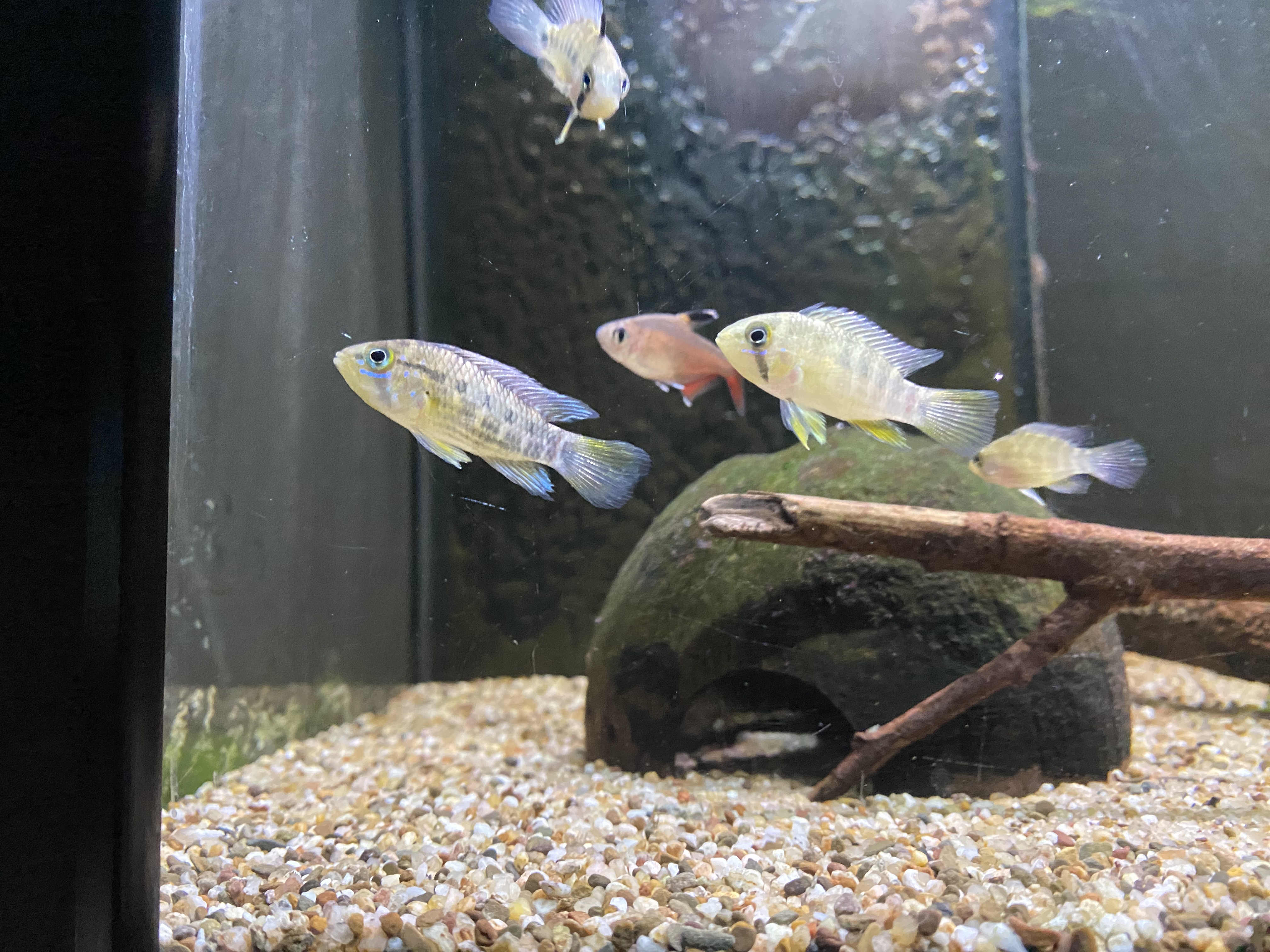 Als I saw some beautiful apistogramma caetei but I don't know if they have males and females I know that they definitely have some males. But how do I know if one is a females also has anybody some information on this species I can't find any (only of the sp. steel blue). I was able to get some good pictures of a male but not from the others.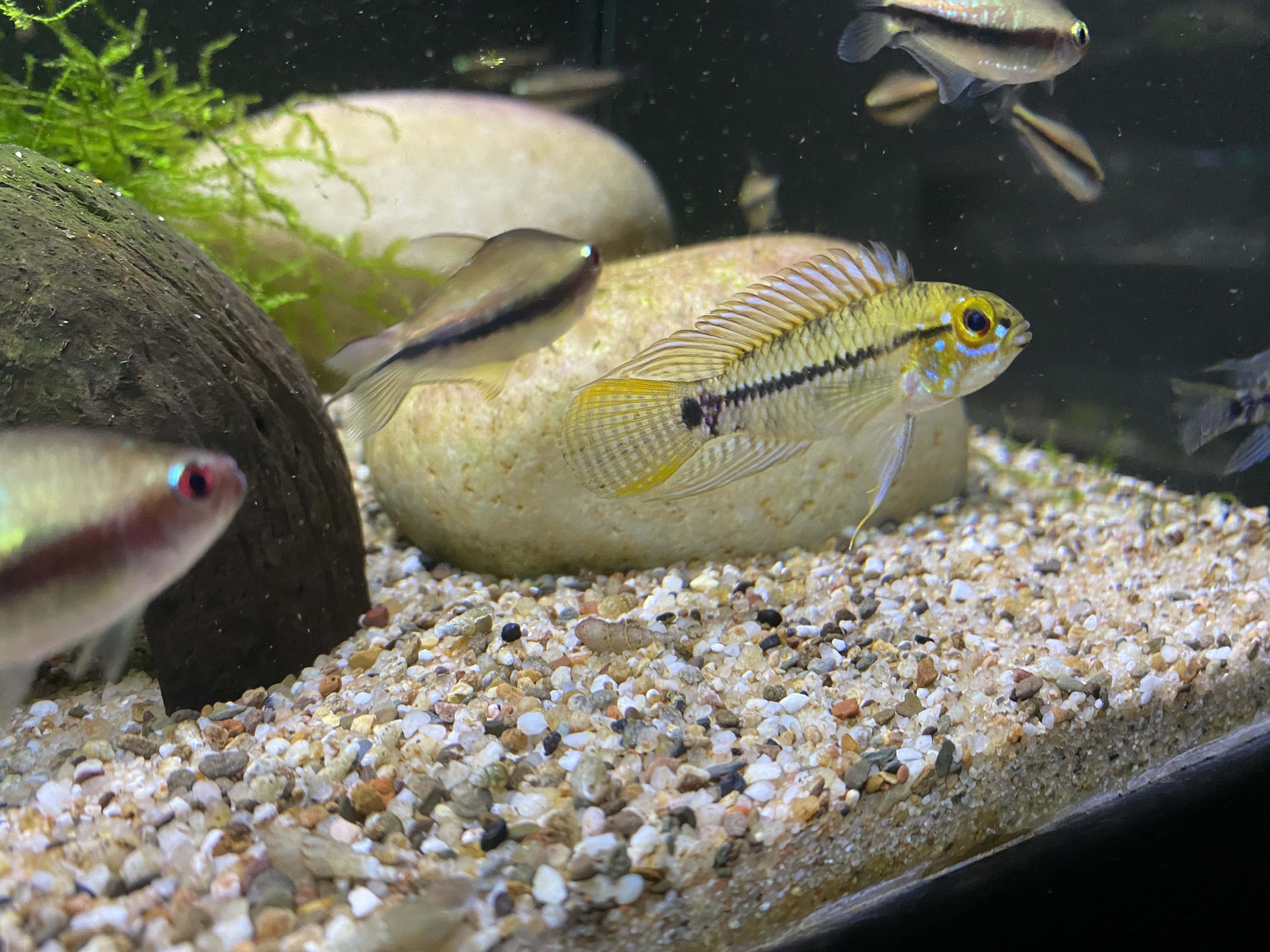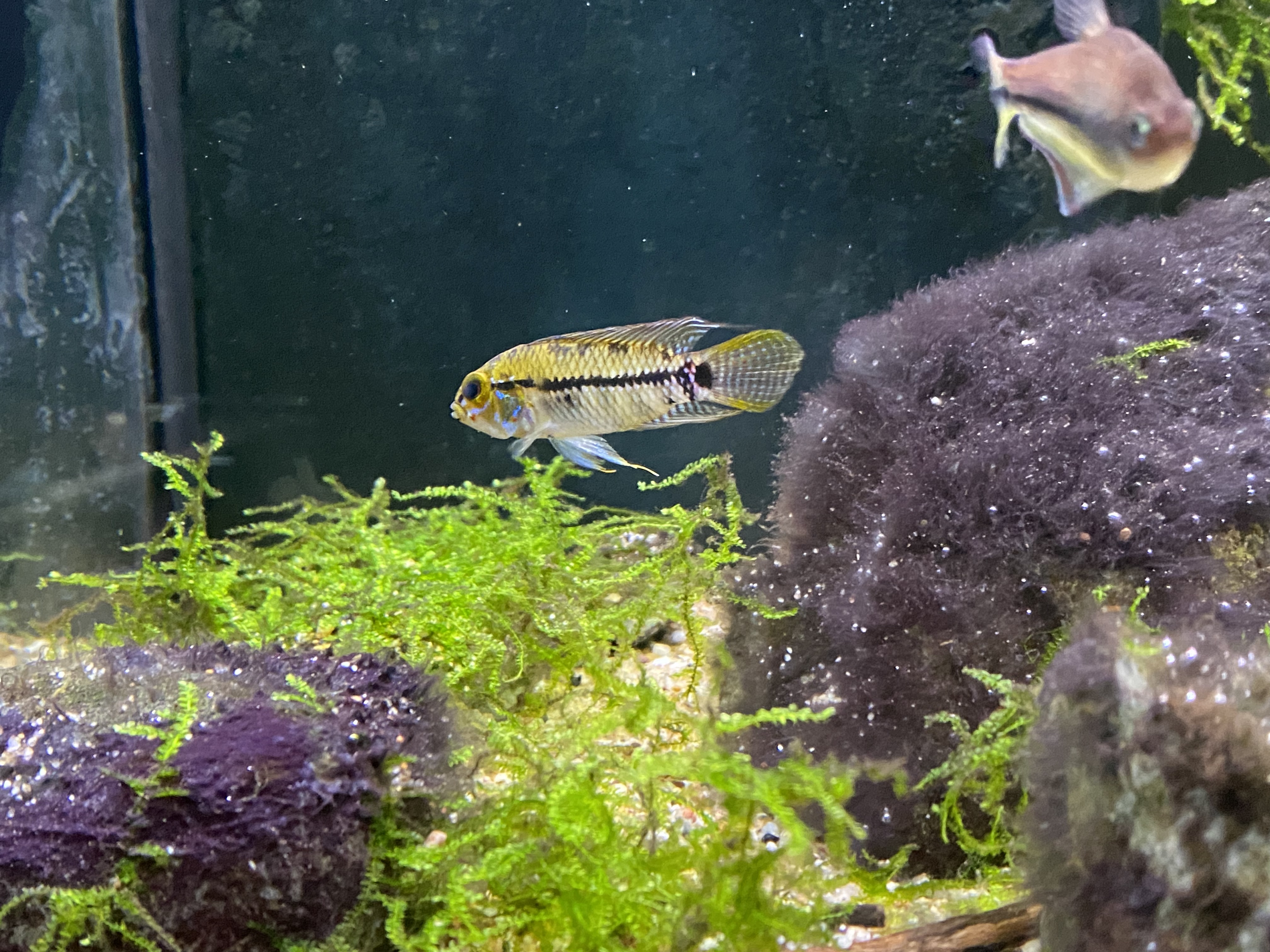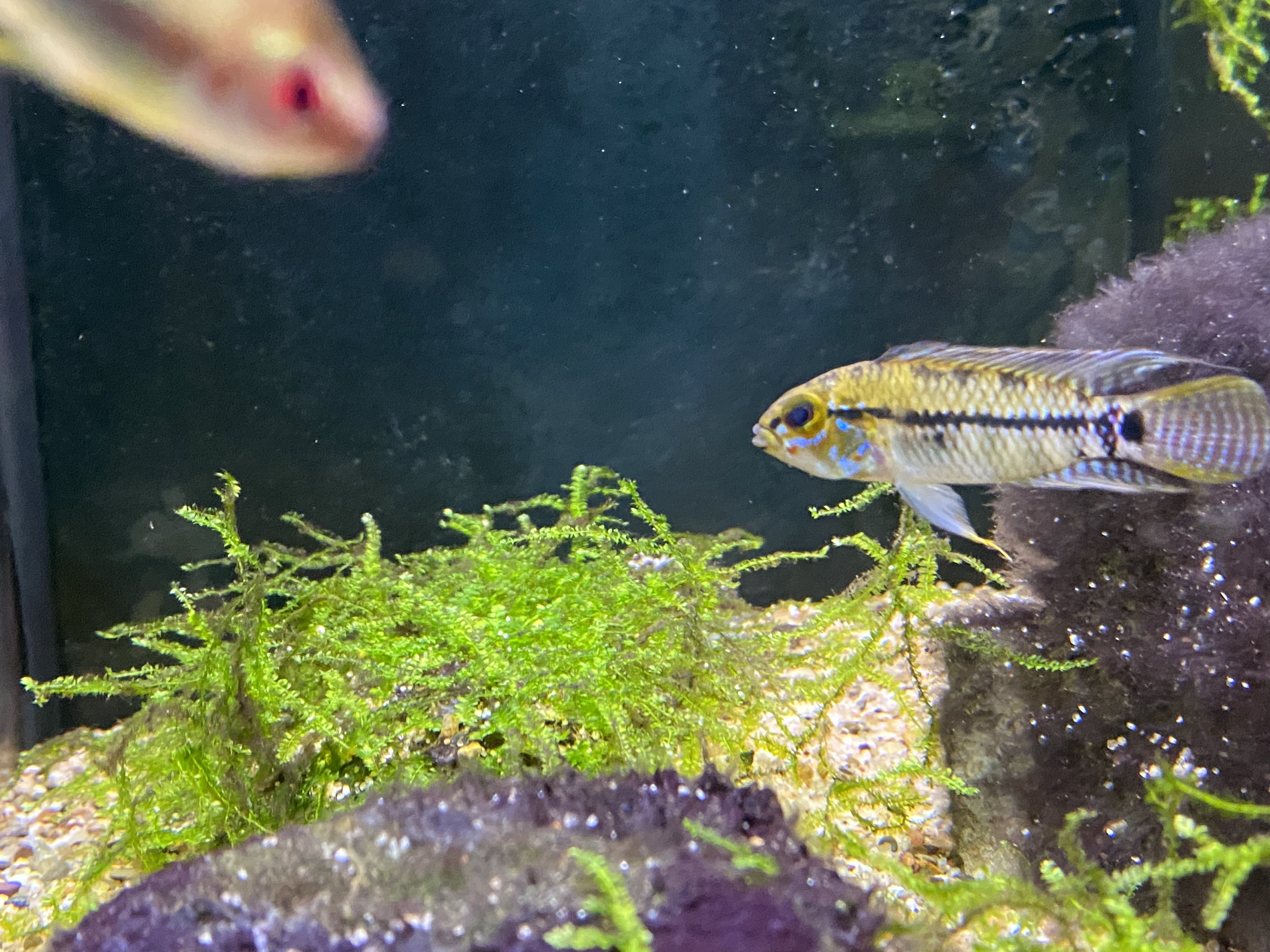 I hope someone can answer my questions. Thanks in advance.