As this section seems rarely used thought I try and ignite a bit a life into it so come all, get some pics of your current Apistos posted!!
Anyway, dispite already having a trio of Lizzys in another tank for quite some time i couldn't resist getting another pair when opportunity knocked a few weeks ago!
They've settled in very well in a 64l 2ft tank, only other occupants are 6 of my favorite dither Microrasbora kubotai. My new male doesn't need any invitation to show off so thought I'd post a few pics of what is still for me one of the best sites in apisto keeping, a male A. Elizabethae fully flared.....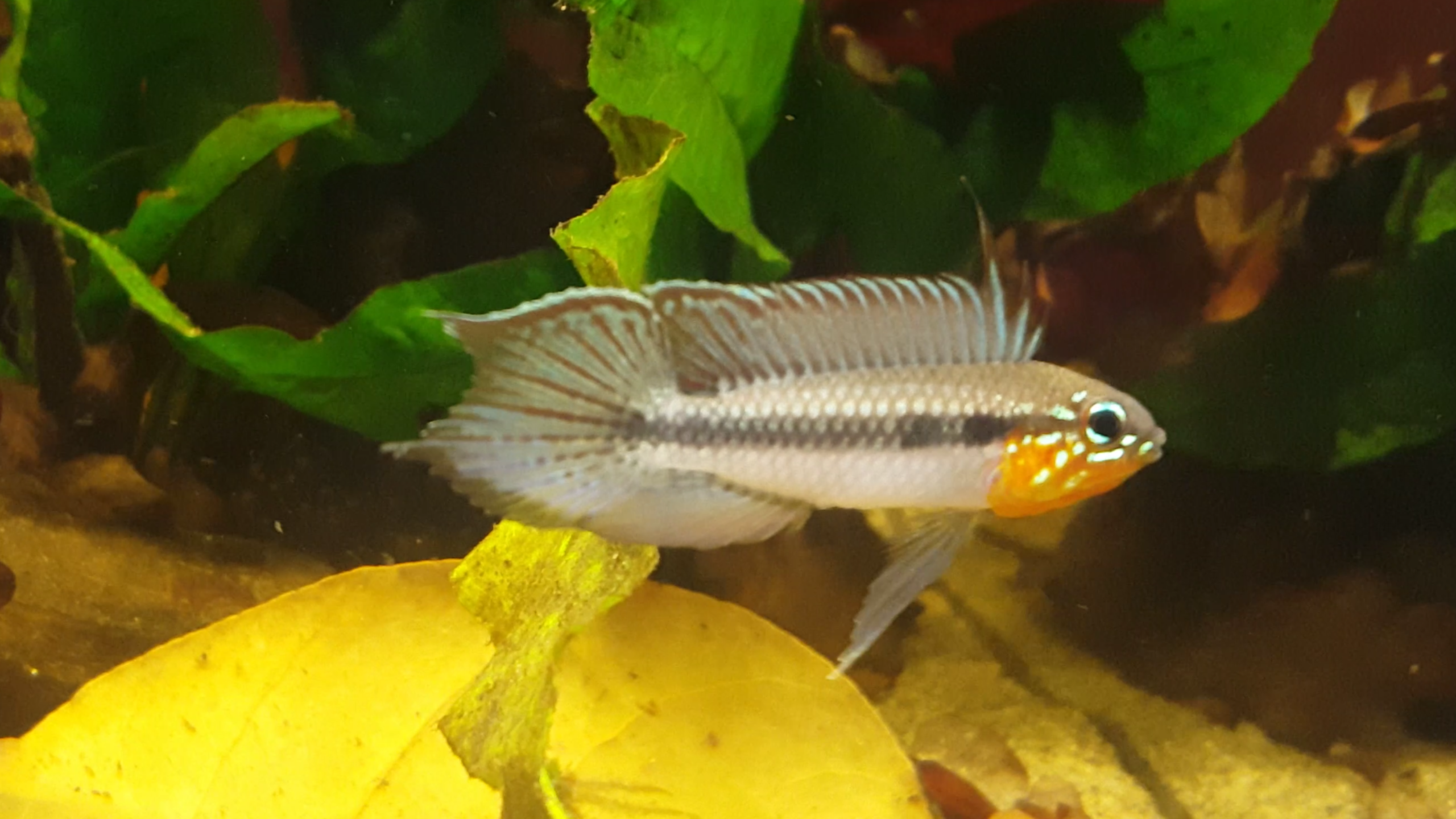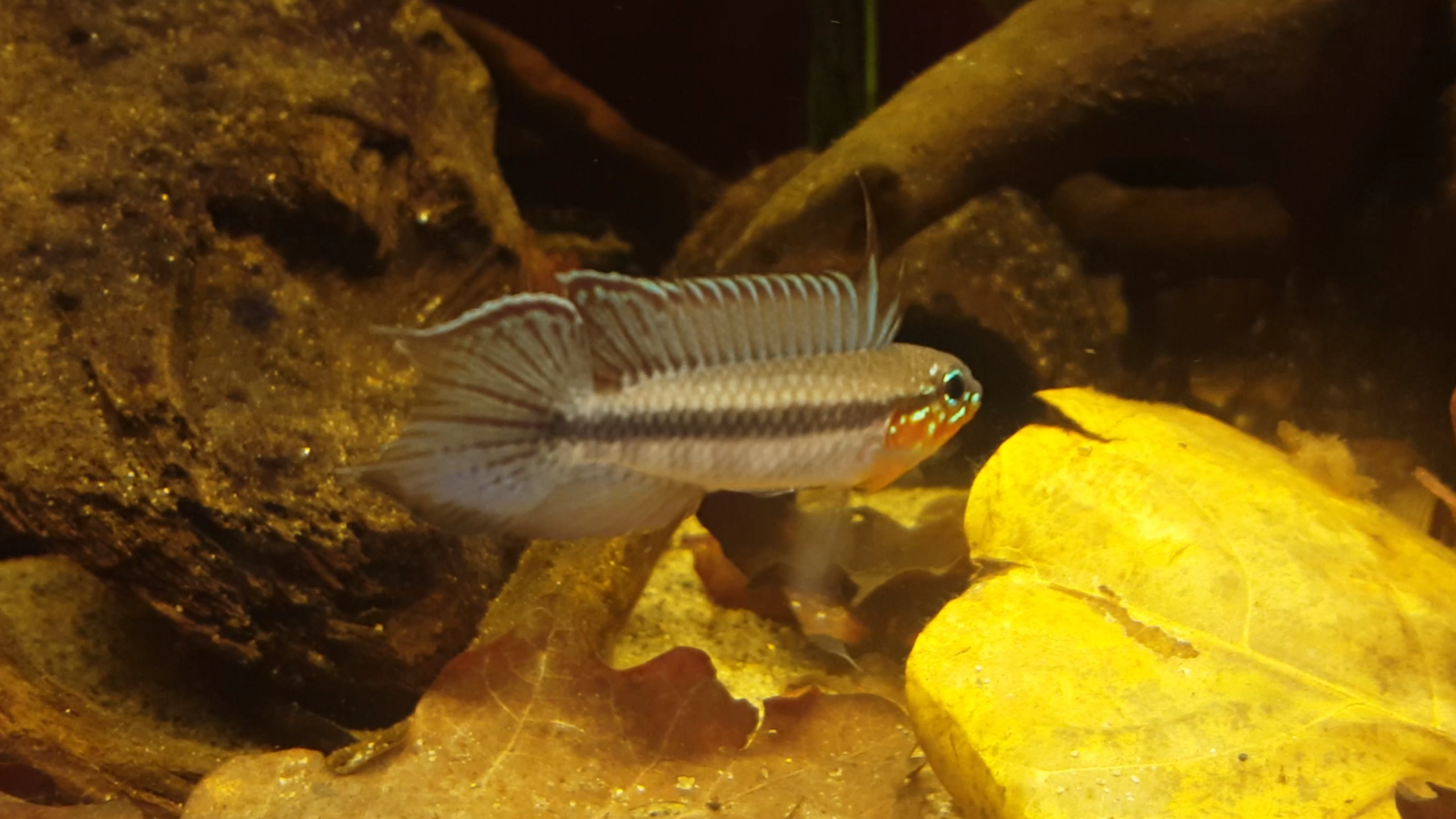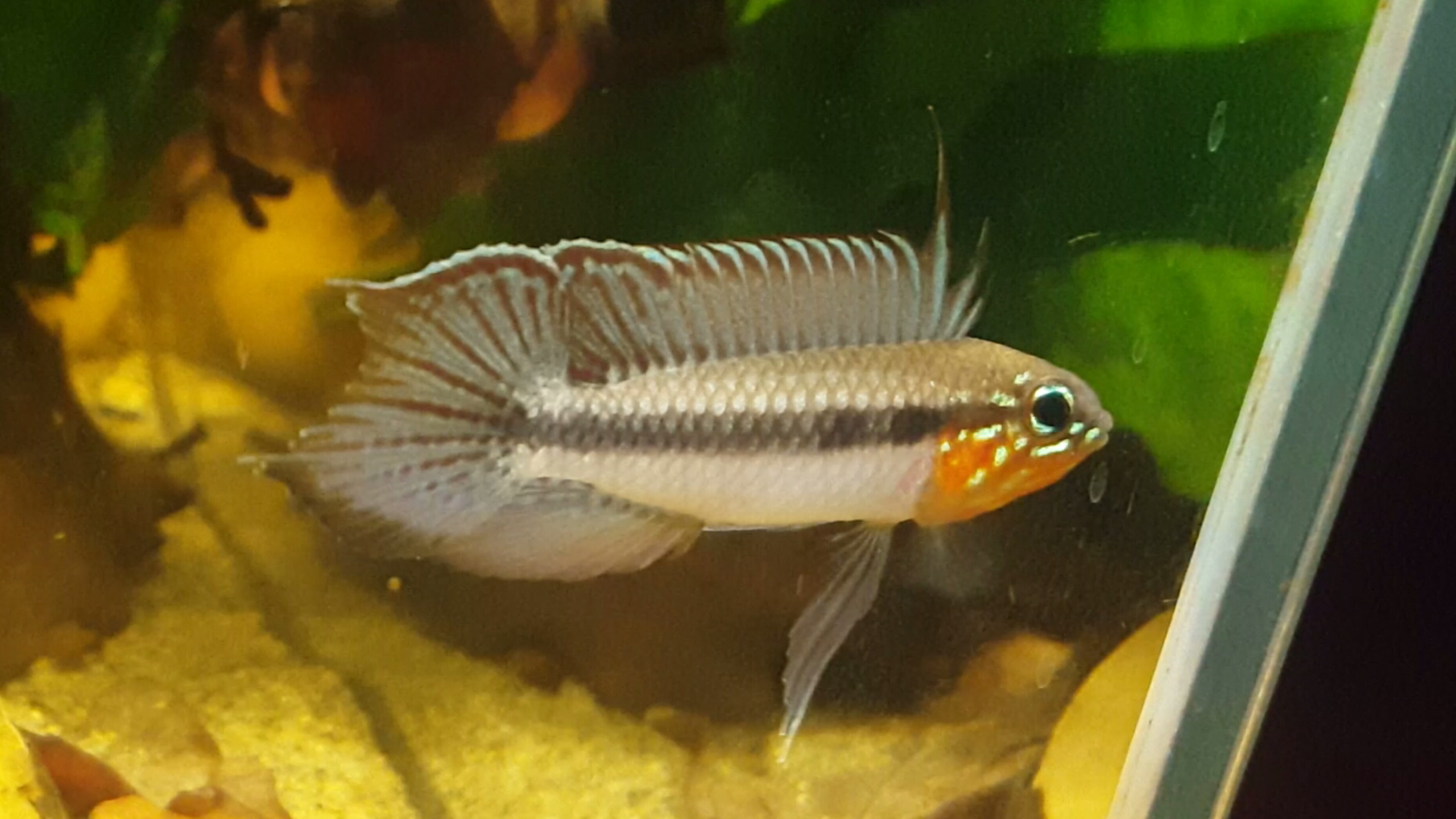 Ade.
Last edited: