Hi all, so last month I posted my interest in possibly setting up a 38g planted community aquarium with possibly a single Apisto. Here's my "little" write up of the progress
Okay so I already had an established 55g Oranda aquarium with two canister filter. However tired of constant water changes I decide to give them away to a friend as they were outgrowing the aquarium due to rather messy habits. So the idea came to downsize the aquarium, plant it and low bio load keep nano fish with a centre piece to keep it interesting.
So starting off I ordered a rimless clear glass aquarium measuring 80cm length, 45 height, 40 depth.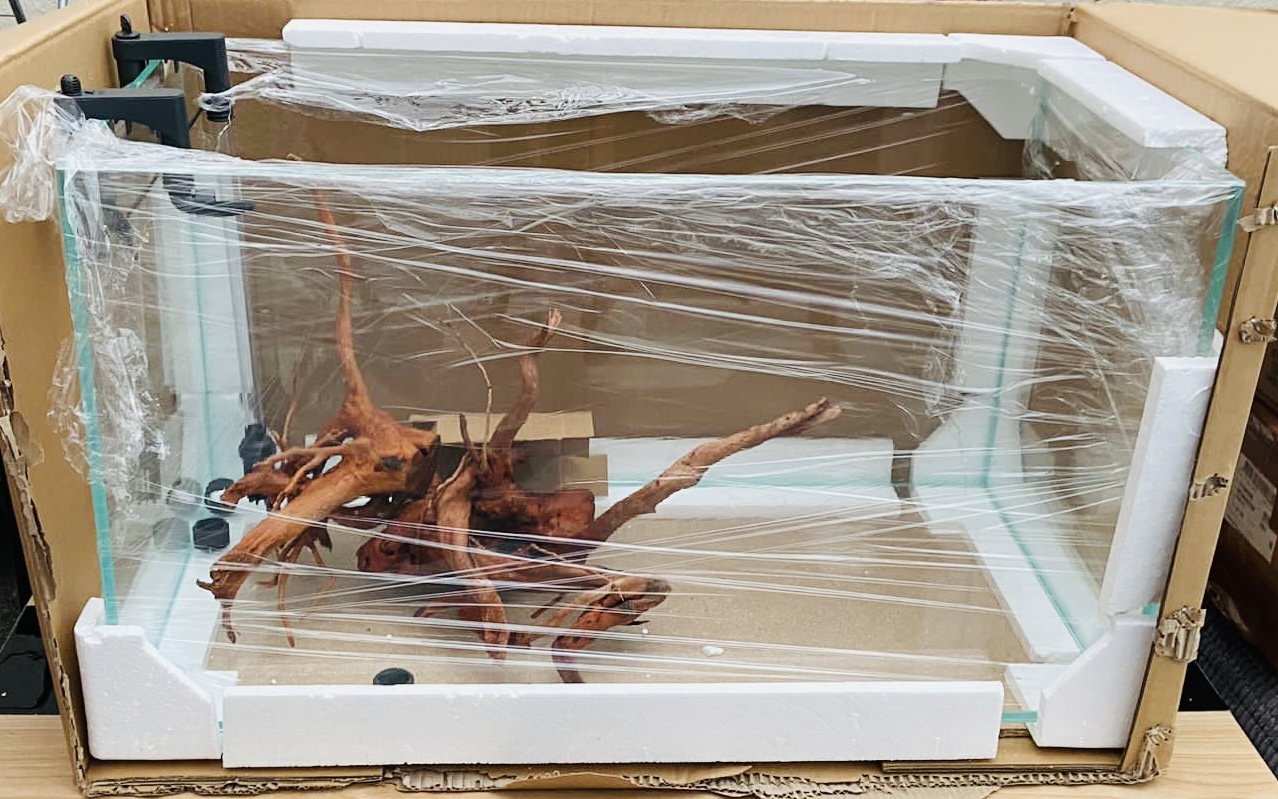 Not happy with available stands I decided to build one scratch..which was fun, my first time building anything but you could literally jump up and down on it without it moving (I tried ).
Stand built I set up the substrate and hard scape: Colombo nitro base capped with Mano base..with red moor and mountain rock.
Next I loaded the 55g with plants ready to move over, it also has 16 green neons and 12 celestial pearl danios which I kept to keep as future stock and keep my filter cycled.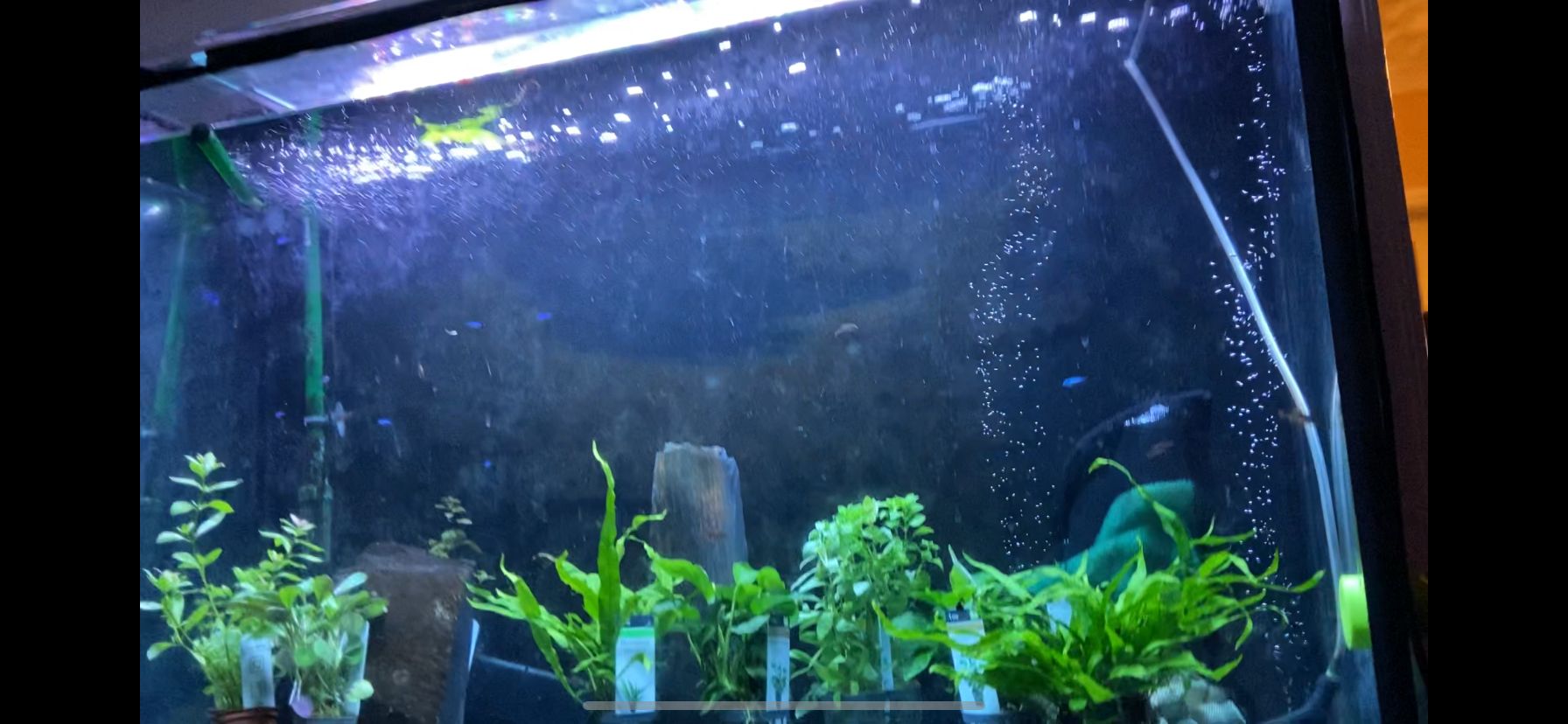 I transferred my sicce 500 whale canister filter, purchased a inline hydor 200w external heater, Lilly pipe outflow (to reduce flow) and hyger 24/7 light.
To start the cycle in went some goldfish pellets in a fine mesh bag and wallah 5 days later..ammonia and nitrite spike then this
Still not happy there seems a tiny bit of ammonia but I think it's from the dead leaves when I moved the plants over and possibly a clogged canister filter? Lots of dirt upon initial setup from substrate.
So I haven't transferred any fish over, I may clear out debris from filter foam..carefully and retest aquarium with some more pellets. There's also a little bloom? On the red moor.
So here's the result so far, hopefully I haven't bored you too much . I'll test again for ph and hardness in a week and hopefully some suggestions for my apisto.