I'm thinking of adding a group of Dicrossus filamentosus to the tank. It will probably be something like 3 males and 7 females or 3 males and 5 females. Other fish would be:
16 Nannostomus beckfordi
8 - 10 Copella arnoldi
8 Moenkhausia pittieri
3 Sturisoma sp. Aff. Festivum
2 Cleithracara maronii
Will the Dicrossus and Cleithracara combine? The Cleithracara are, together with A. iniridae, the most friendly fish I have ever kept.
Also, I would like to add an Apistogramma specie. I'm currently thinking of A. macmasteri, or maybe A. iniridae again. Any suggestions?
The tank's dimensions are 150x50x60 (60 height), also it's current setup: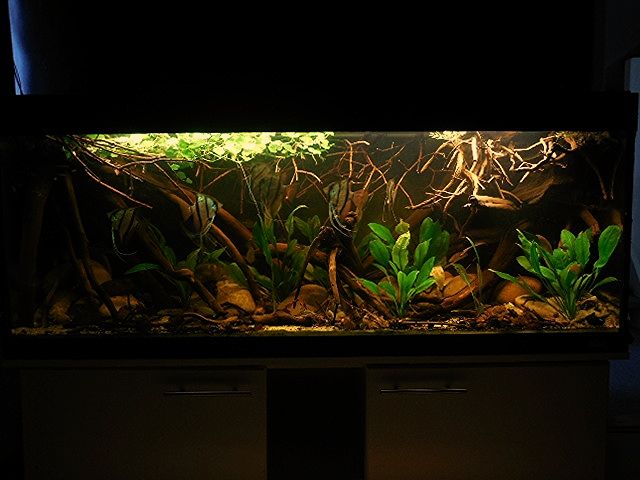 The angelfish will be removed.