Hi everybody!
I plan to do a biotope tank for some fish I got a couple of weeks ago. Here is a pic of the fish I purchased: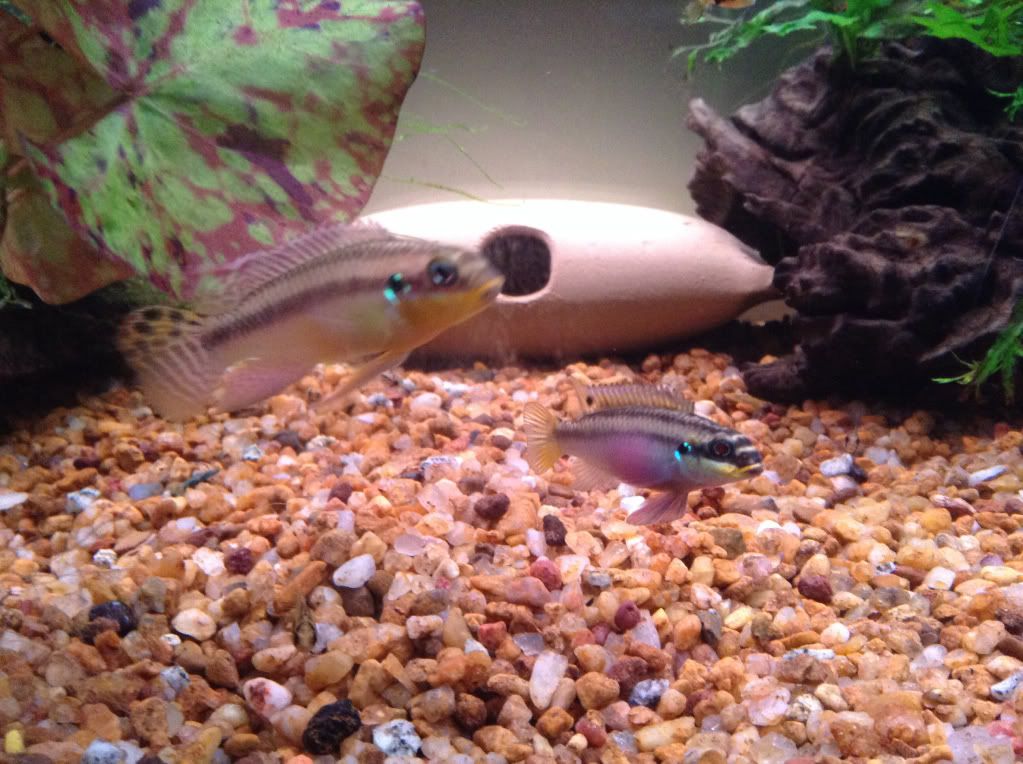 They were sold as "Striped Kirbensis - Moliwe" and I got 4 of them. 2 males and 2 females. One male was dominant and paired up with a female pretty quickly, so I moved the sub-dominant male and other female in to another tank.
My cat was happy with the new home she got when I took the fish out of the foam box:
I am currently in the process of shutting down a 6x2x2 tank (72x24x24). This tank was full of limestone and holey rock, and had a couple of colonies of my favourite Malawi Cichlids. On the weekend I took all the Malawi cichlids I had to my Local Fish Shop. I now want to plan a Biotope (or as close as I can to a Biotope) for these new West African fish I have in the 6x2x2.
This is what the tank looked like with the limestone and malawis in it:
And what it now looks like:
I only have some bristlenose catfish in the tank now and a clown loach that I'm giving to a friend this week. I will then drain the tank and start planning the new tank layout. I plan to put a 3D background in the tank since it is such a large tank for such small fish. This is the Back to Nature background I plan to put in the tank: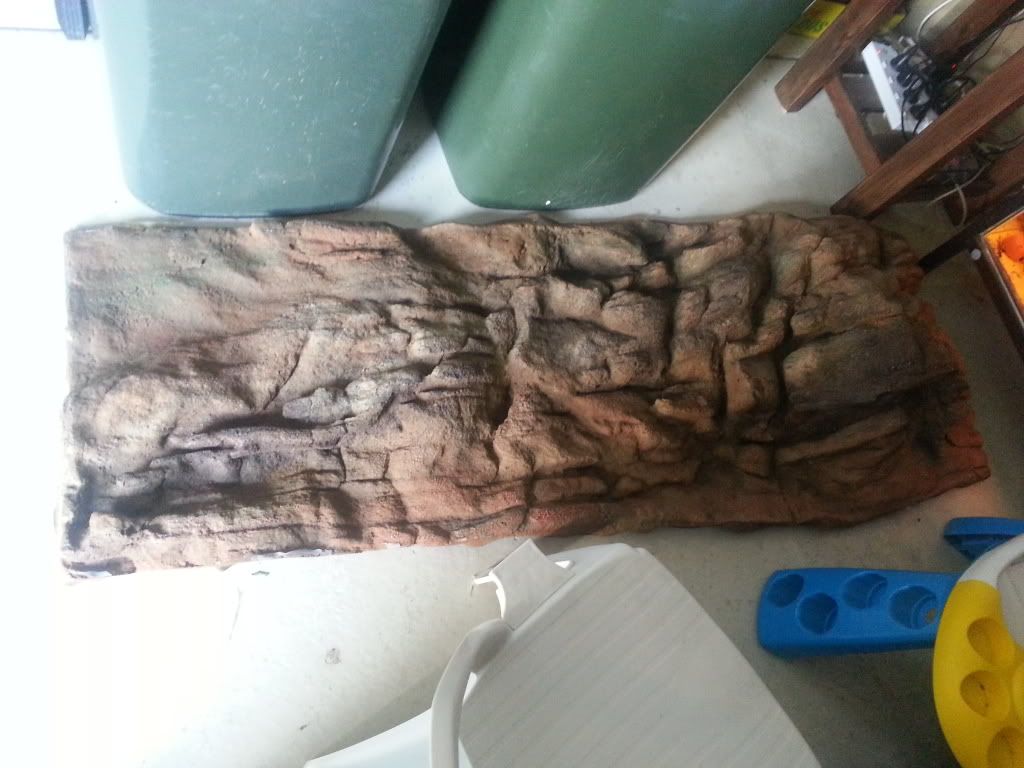 I want to achieve from this tank a Biotope that looks like a really nice display tank too. I currently have 6 tanks at home, but plan for this to eventually be the only tank I have in the house so I can focus all my spare time on this tank. I have been doing a lot of reading on Pelvicachromis Taeniatus "Moliwe" and have struggled to find much information about Biotopes. I have a couple of books on West African cichlids that I found helpful, as well as an article by Ted Judy in my copy of the July 2011 TFH Magazine entitled "Collecting Pelvicachromis Species in Cameroon" which have given me some idea what to do.
So what I would like to ask is can someone tell me the ID on these fish?
Are they indeed Pelvicachromis Taeniatus "Moliwe"?
What should I be trying to achieve with this tank to try and make it a Biotope?
Will the decor be bogwood and rocks? Any plants?
Should it be a slow flowing stream? Or a fast flowing stream?
I appreciate the help and advice.
Regards,
Jason
Last edited: