Hey all, brand new here. Brought home my agassizii on Thursday afternoon. Very slowly eased him into my new tank which was dark started for three weeks. No ammonia, and did a full fresh water change after planting, all parameters look good.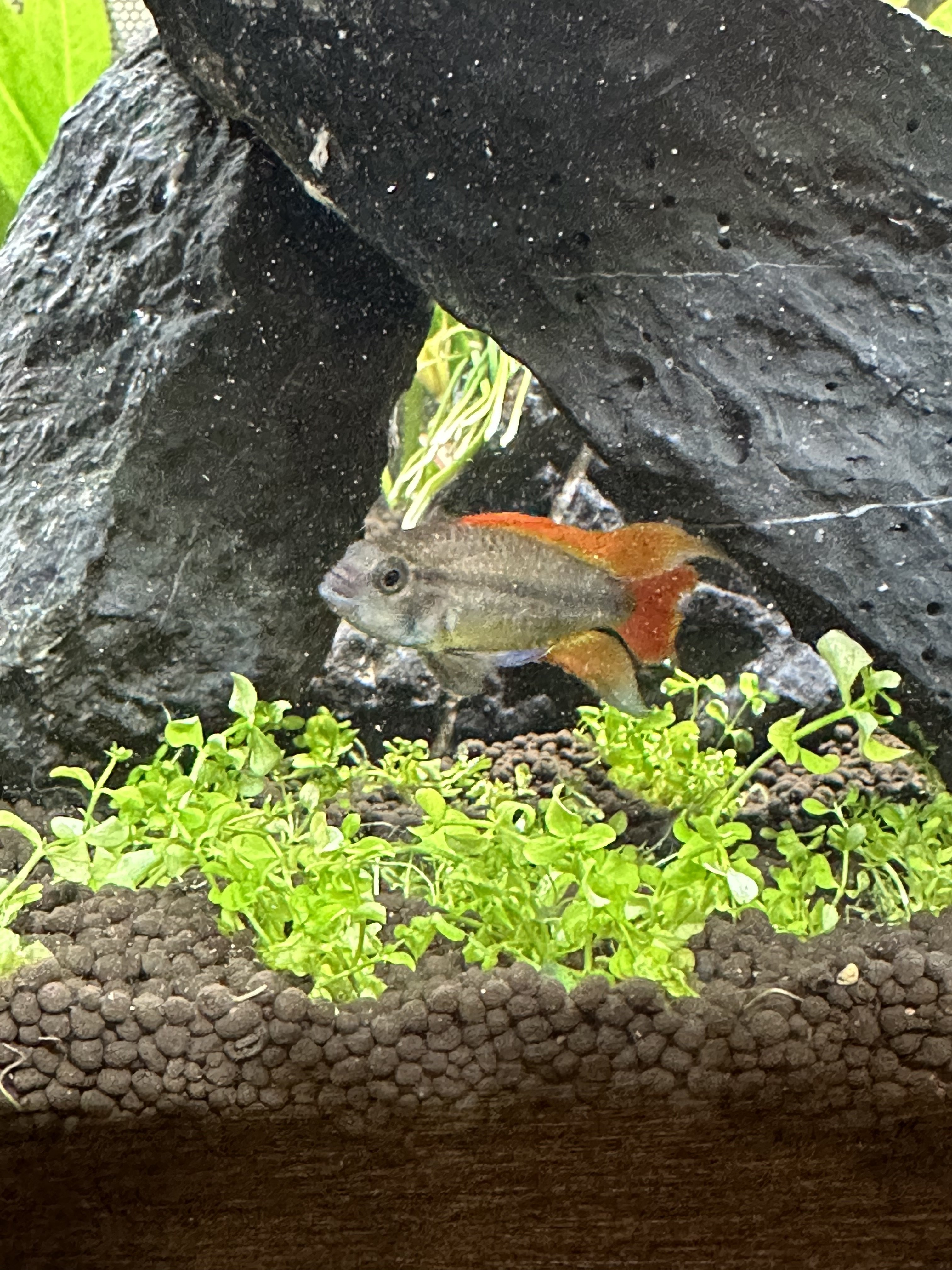 Guys at the shop told me he really liked a particular pellet and didn't like flake. I looked at their pellets and they were cornstarch for a main ingredient. That didn't sit well with me so I bought some frozen BBS, frozen plankton, and xtreme peewee pellets.
I first found this forum because I was googling his eating behavior. He was picking up the brine shrimp, chewing it (it appeared) and then filtering it through his gills or spitting it back out. He did this for a while. Next feeding I tried the plankton and it was the same behavior. I found an old thread of someone saying very similar things and then his apisto died.
Trying to get ahead of this!
This morning he was hiding in the back of the tank and overall has not moved around much. He really inspected the whole tank (32 flex) when the lights went off on the first night but I have been surprised at how underactive he's been.
Now I see a stringy white poop hanging from him and it feels like this is exactly what the previous poster went through. What should I do?