Hi all, over the last few months ive been collecting groups of unusual tetras that come in as contaminants amongst wild shipments. Where-ever possible ive been trying to breed these fish and on many occassions have got lucky.
These latest fish were picked up from a exporter of wild fish, they were shipped with cardinal tetras from Columbia so location is going to be Upper Negro, Upper Orinoco area..
My problem is not the keeping or breeding of these fish, its the ID of them.. Despite owning the reference books i still struggle with the ID of these rarely seen tetras. Has anyone seen or kept the species below? ive just had a spawn this morning and it would be good to know what im breeding!
Female(Middle fish)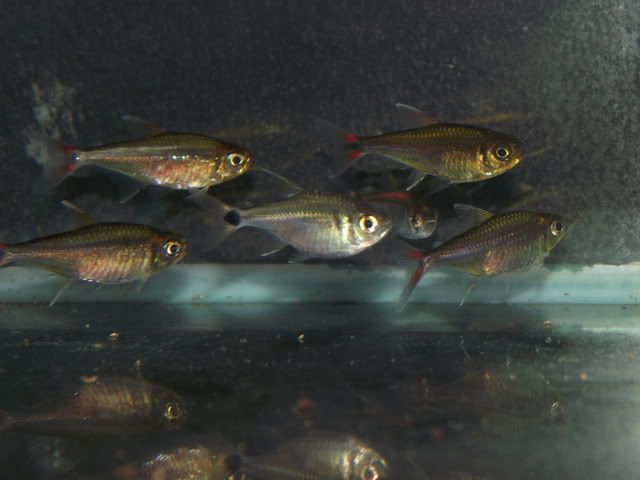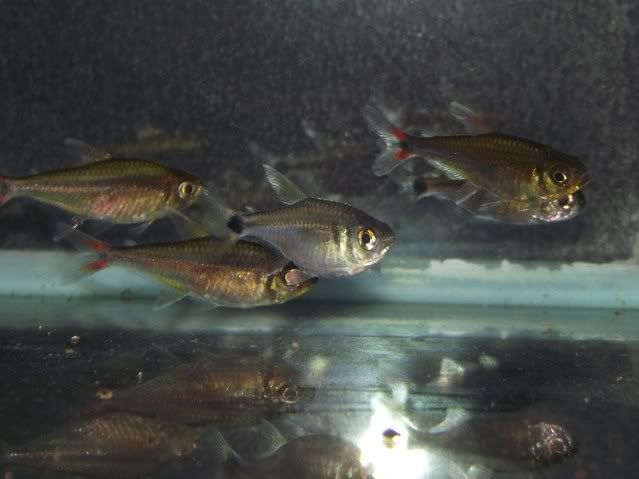 Male.