I was really excited to be able to catch my pair of Alenquer discus spawning this evening. Im sort of speachless so consider yourselves lucky. Pictures are better than words anyway.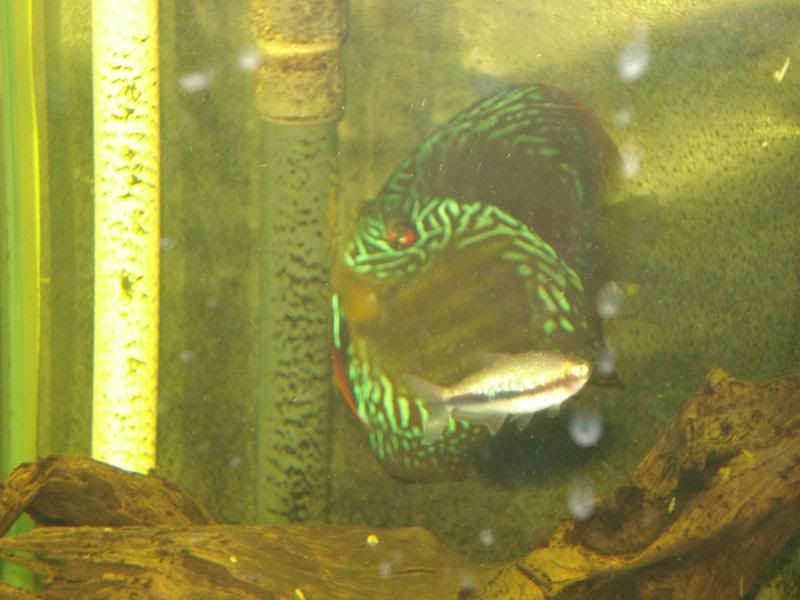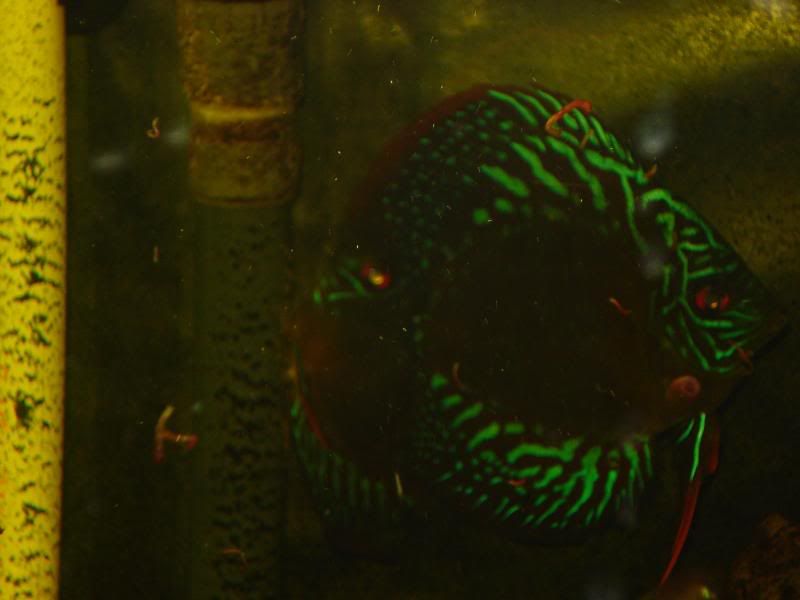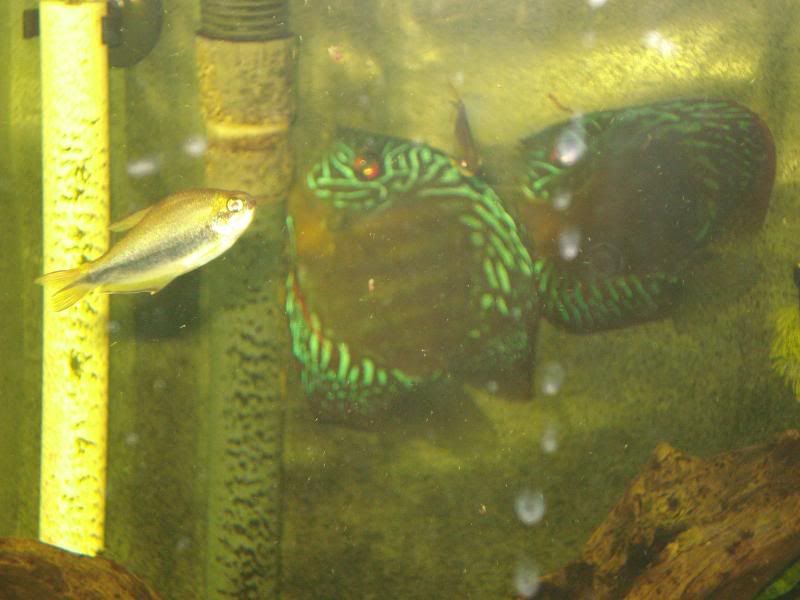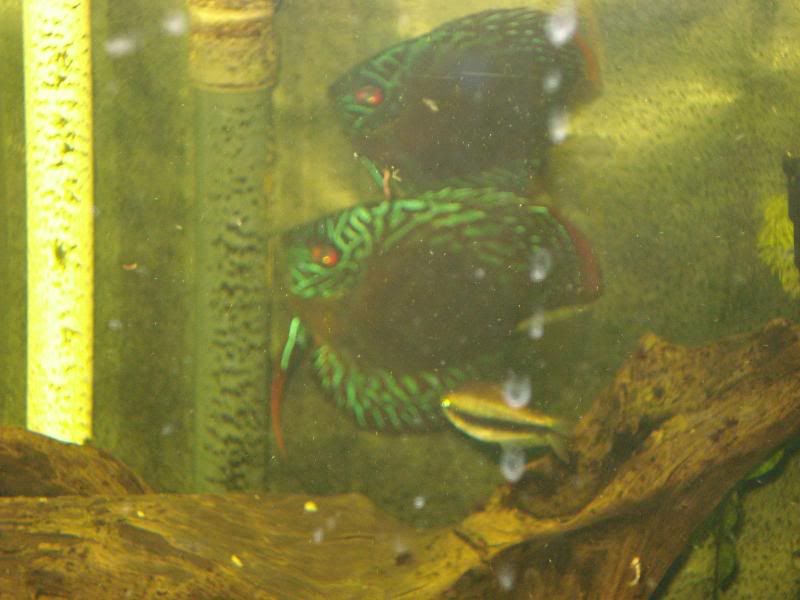 Sorry the pictures arent the best. They spawned two feet from the front pain of glass, buggers.
To make up for the bad discus pictures here are some good Parotocinclus Maculicauda pictures.