12L housing pair of nijsseni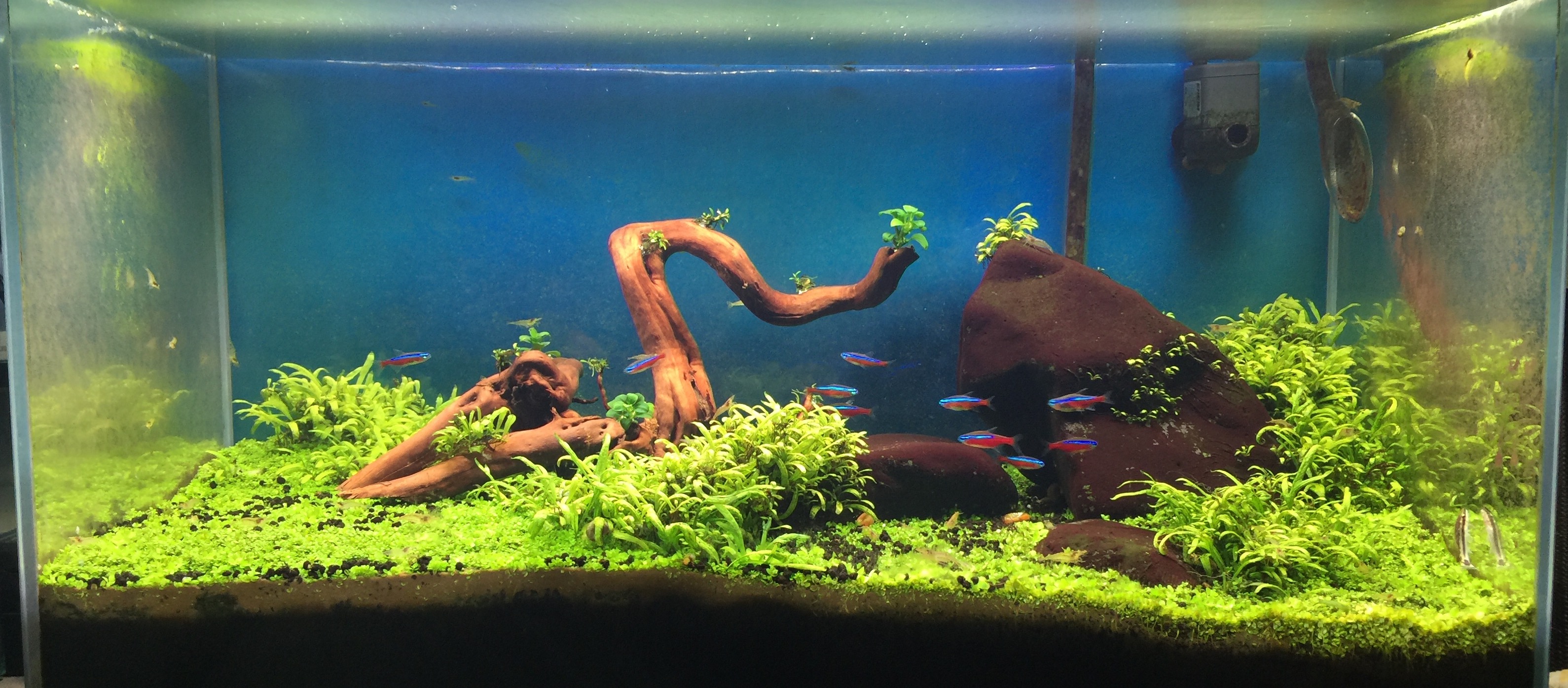 60P housing pair of trifasciata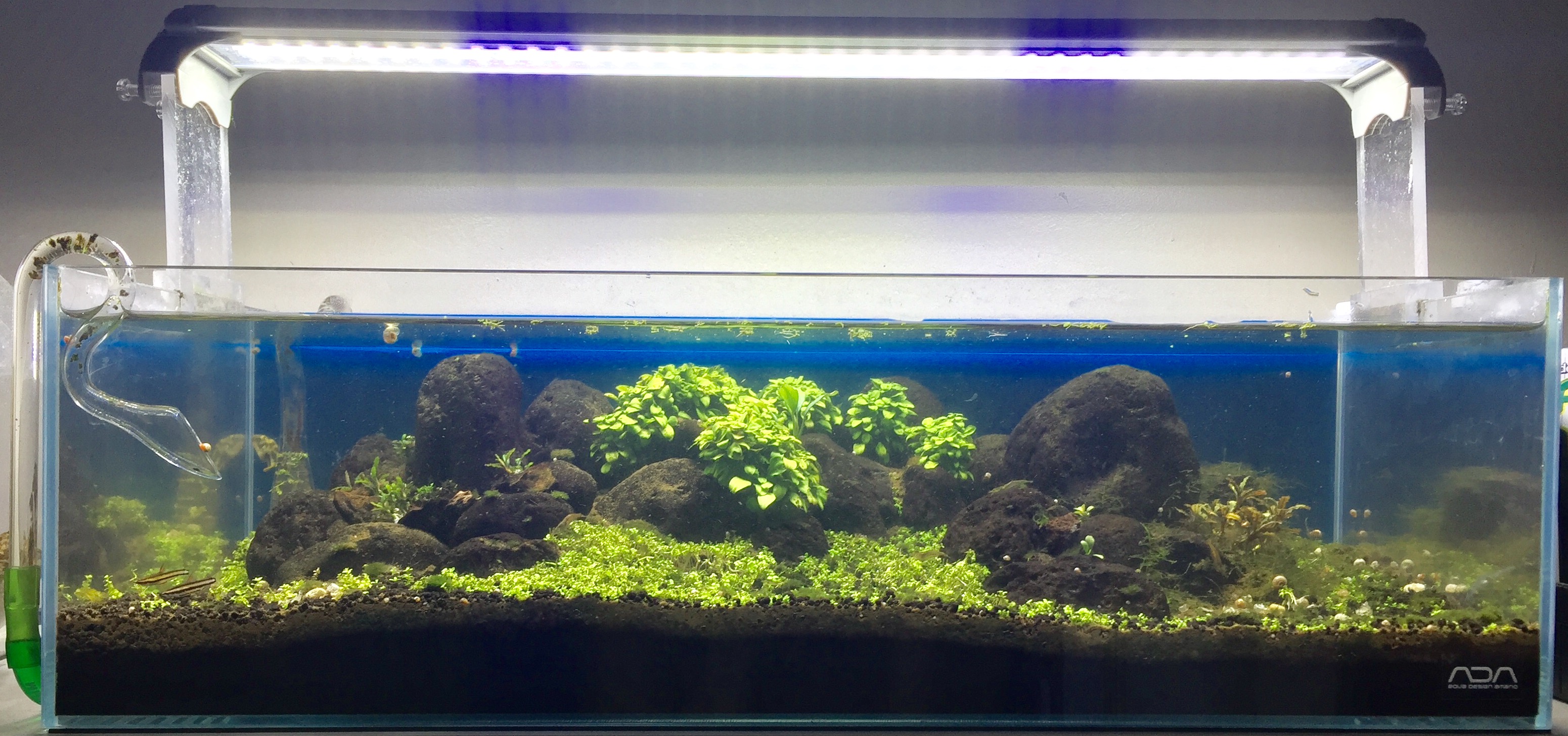 60F housing pair borelli
I've been into planted tanks for about 5 years & have accumulated 8 rimless planted tanks ranging in size from a 60P (17gal) to a 20 cube (2gal).
I've decided to turn my 3 largest tanks, 60P (60cmX30cmX36cm), 12L (36"X8"X9") & 60F (60cmX30cmX18cm) into dwarf cichlids displays. I know that apisto biotope tanks are usually scaped w/ fine sand, leaves & drift wood but, I decided to keep the existing aquascapes in each tank to accommodate each Apisto pair.
Each tank utilizes canister filtration & CO2 injection. Lighting is accomplished w/LED fixtures that operate w/ split photo periods (5on/6off/5on/8off). All 3 tanks use AquaSoil substrate, established w/ groundcover of HC/MC. Rockwork & driftwood are used & plantings of Anubias & Bucephalandra accent each.
Invert tankmates in each tank include ramshorn snails & Neocardina shrimp. Also a single Otocinclus is included in each. For "dither" schools, the 60P that houses the trifasciata pair includes cardinal tetras, the 12L that houses the nijsseni pair includes harlequin rasboras & the 60F that houses the borelli pair includes dwarf pencilfish. Pics of the Apisto pairs to follow.