Hi all.
Just thought I'd shine a little spot light on one of my all time favourite dwarf Cichlids, Anomalochromis Thomasi, otherwise known as the African Butterfly Cichlid.
I always feel this little fish is passed by in the shops, looking drab and washed out, certainly not doing justice to their adult mature dress, and not to mention their brilliant personalities which requires a little time to shine through. They've all the character of a cichlid, but in a super mild mannered small package.
They are easy and very hardy, and a great easy fish to breed with brilliant and facinating parental behaviour. As with most Cichlids, can squabble amongst themselves, and when a pair forms they can get harsh on the other Thomasi's in the tank! Also quite protective over their eggs and fry, but I can't recommend them enough. Their like a half sized Keyhole Cichlid! So people who haven't tried them, give them a go, I guarantee you'll fall in love with them!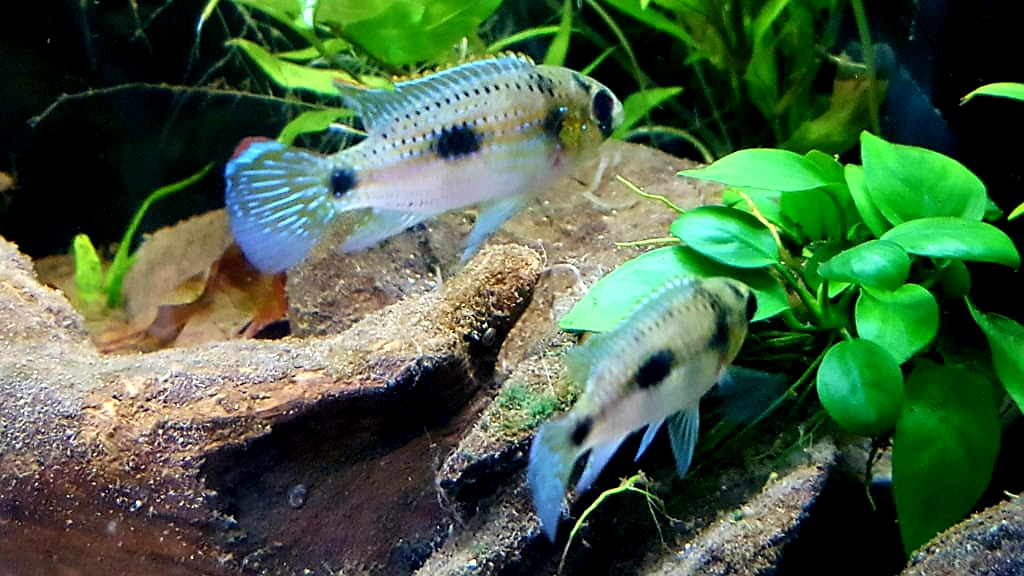 A fully matured adult breeding pair I currently keep.
Ade.
Last edited: