Active Member
5 Year Member
So decided to dismantle my 5 foot tank and redo it all with my new hood that I built with a viewing window. It had emergent Hydrocotyle leucocephala all around the ledges but this was recently destroyed by aphids! It also had an old undergravel filter at one end and gravel on top so I decided to take out the gravel and replace it all with sand (as over half of it was sand anyway). I also changed my filters so that the outlets for both external canisters were at one end, the inlets at the other.
It's not the most apisto-friendly in that it has a relatively strong water current, but then there are patches where the water current is quite slow.
But then I have A. barlowi in here and they're reported to be OK with stronger currents. I have leopard frog plecs in here also so there's a pile of rocks at one end with a water circulation fan close to them to hopefully encourage some spawning of these (we shall see!).
It is my community tank really, but with small niches for different fish. May need to add a bit more leaf litter but I also wanted to aim for more open sand areas with leaf litter around the edges of these near the wood piles.
Anyway, to get started I had to empty the tank and with around 3-4 inches of depth in there were still 3 discus hiding somewhere in the murk (and had pulled all the wood out - some of which I never even remembered buying or collecting.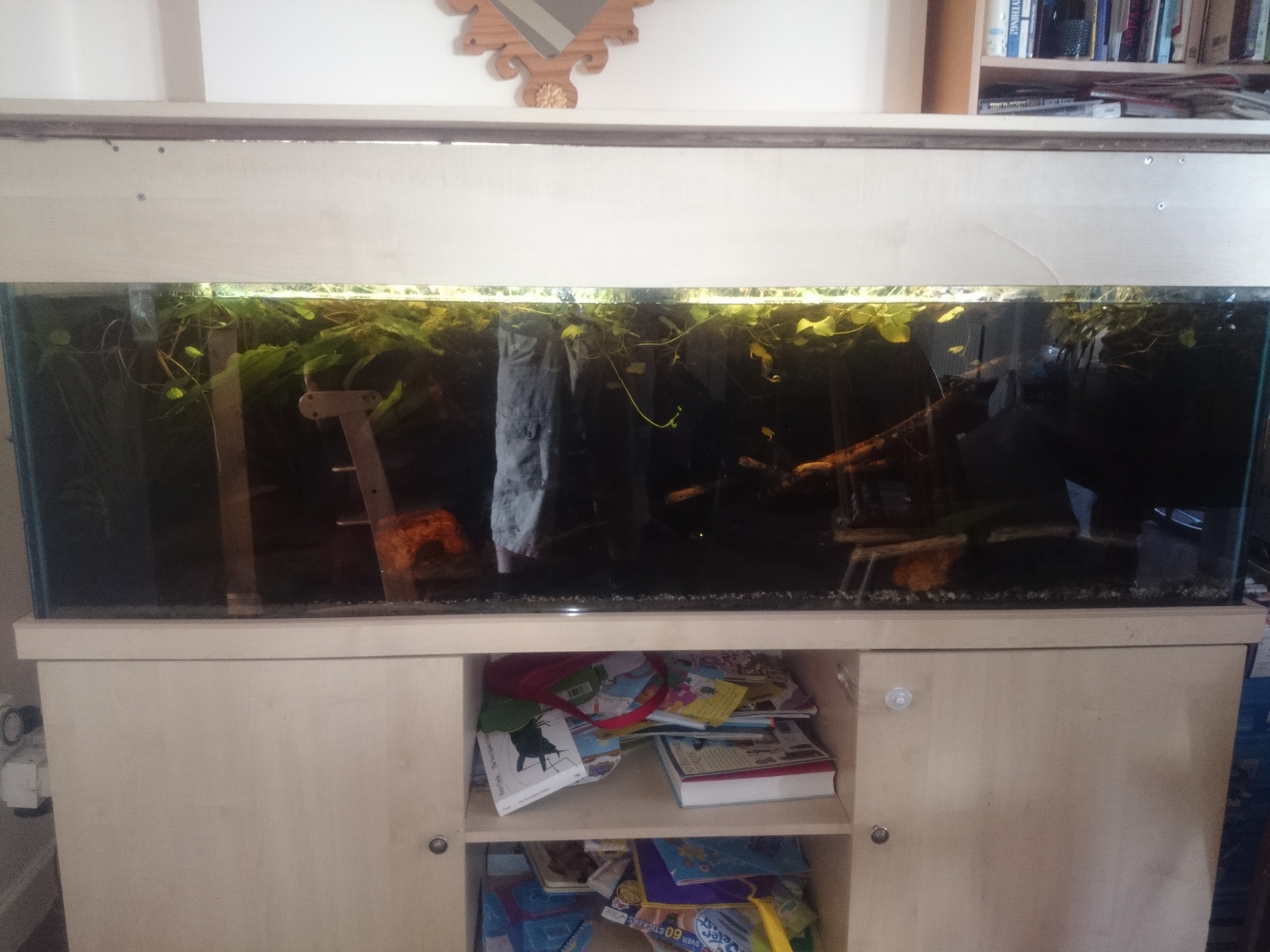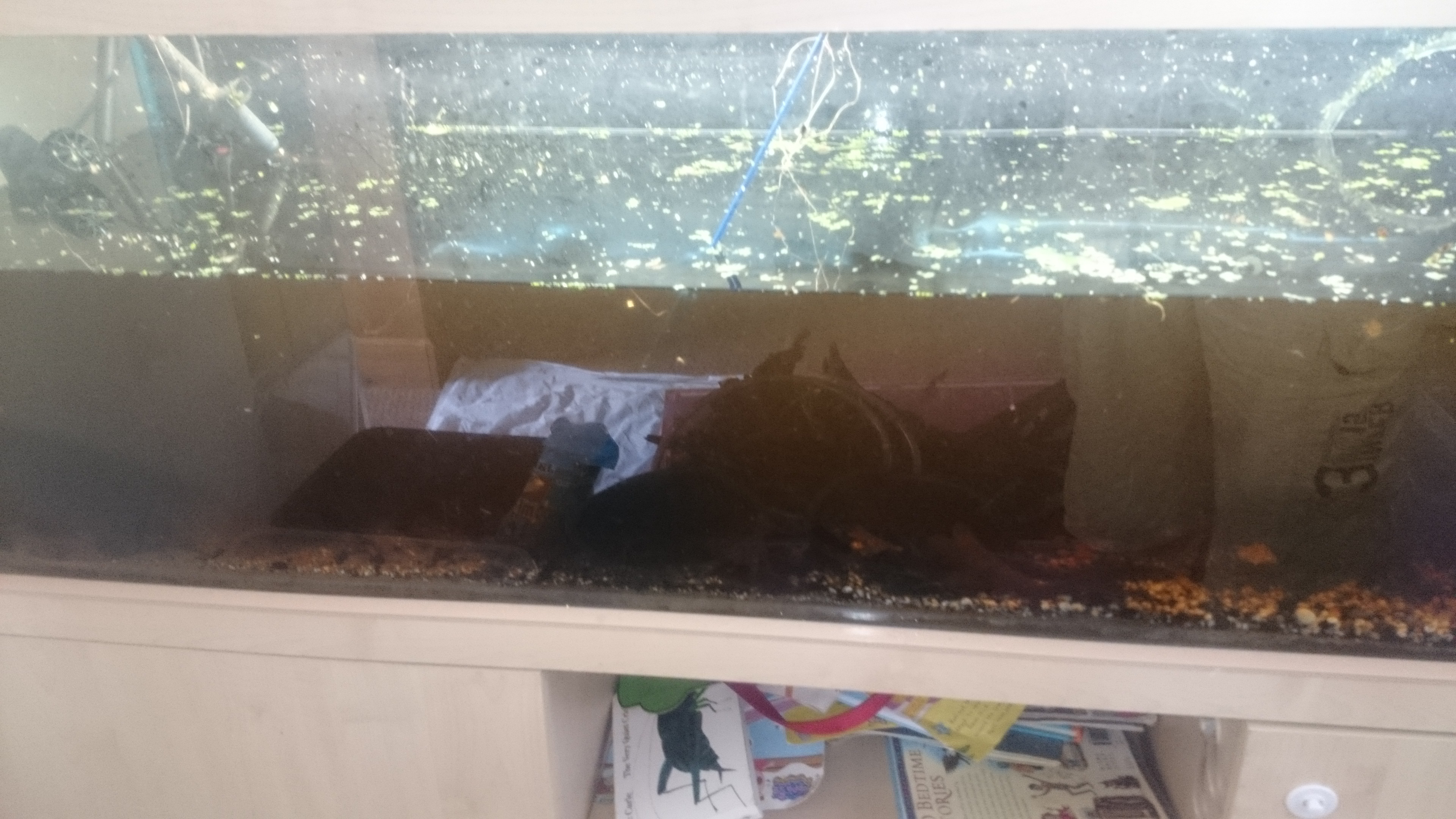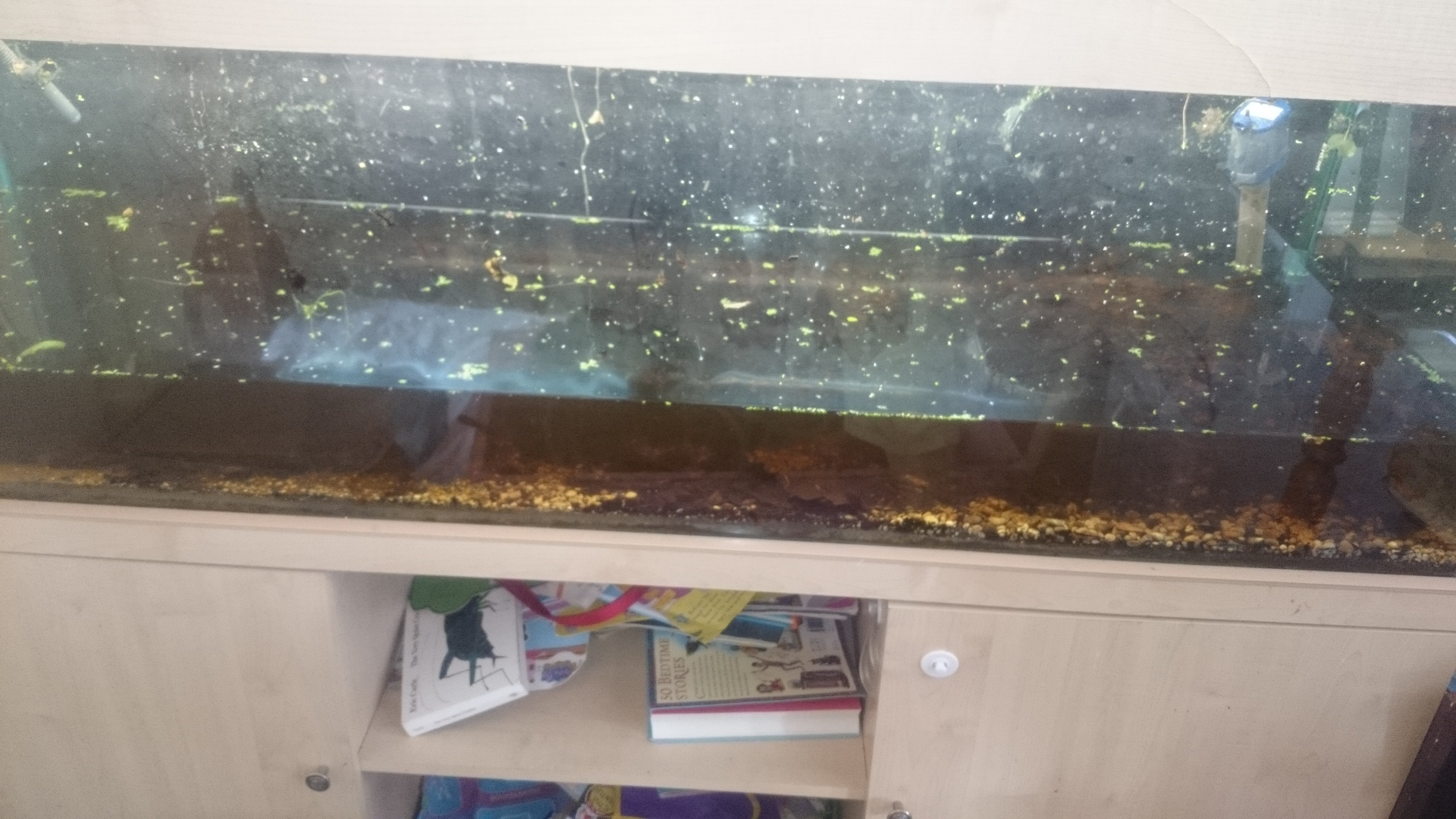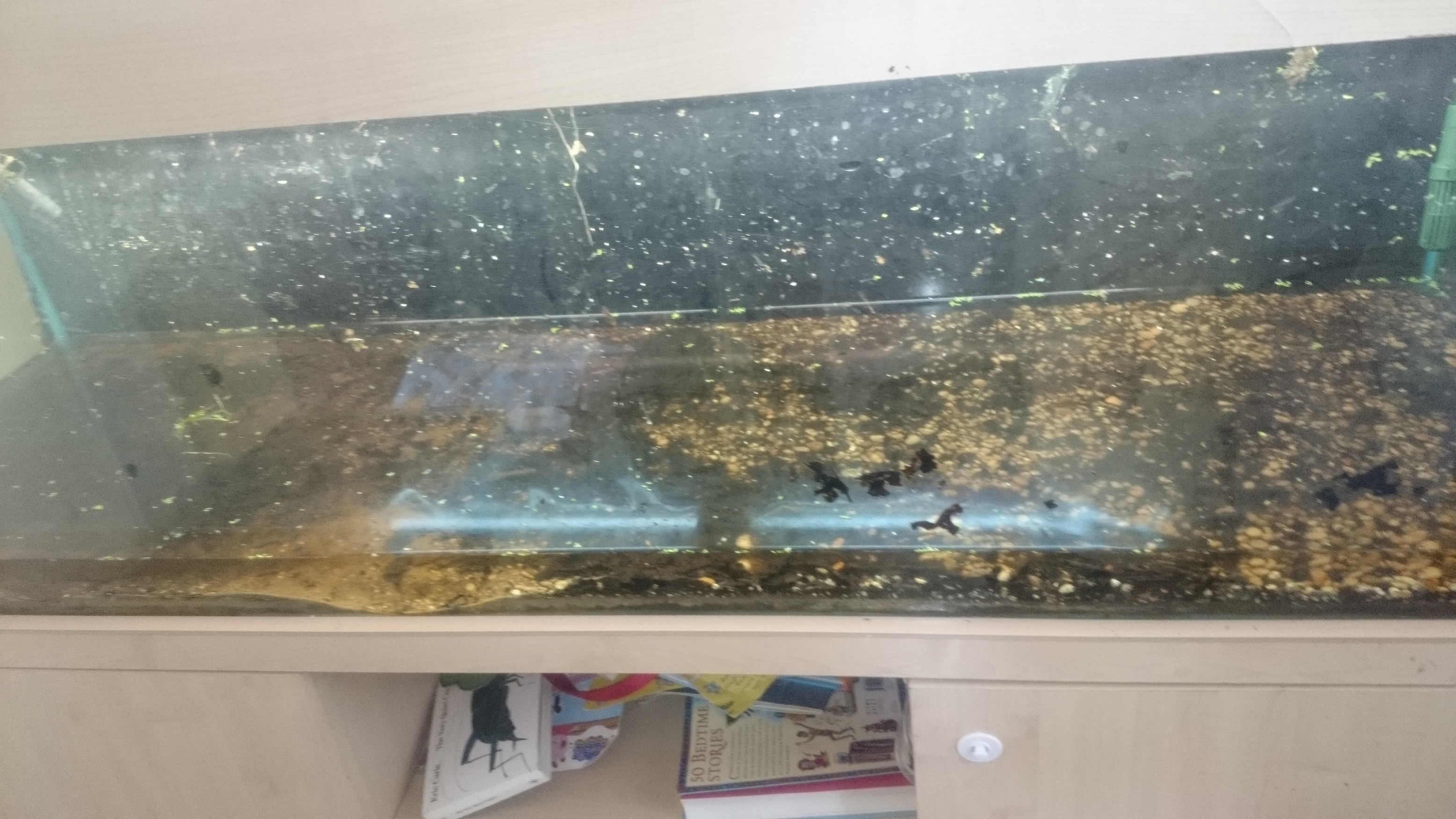 At this point I thought I had two green neons and an oto in here so I scooped away and managed to find the neons. The oto was nowhere to be seem so I assumed I must have been mistaken and continued to drain the water. When there was just about 1/2cm of water left I noticed a splashing in the mud!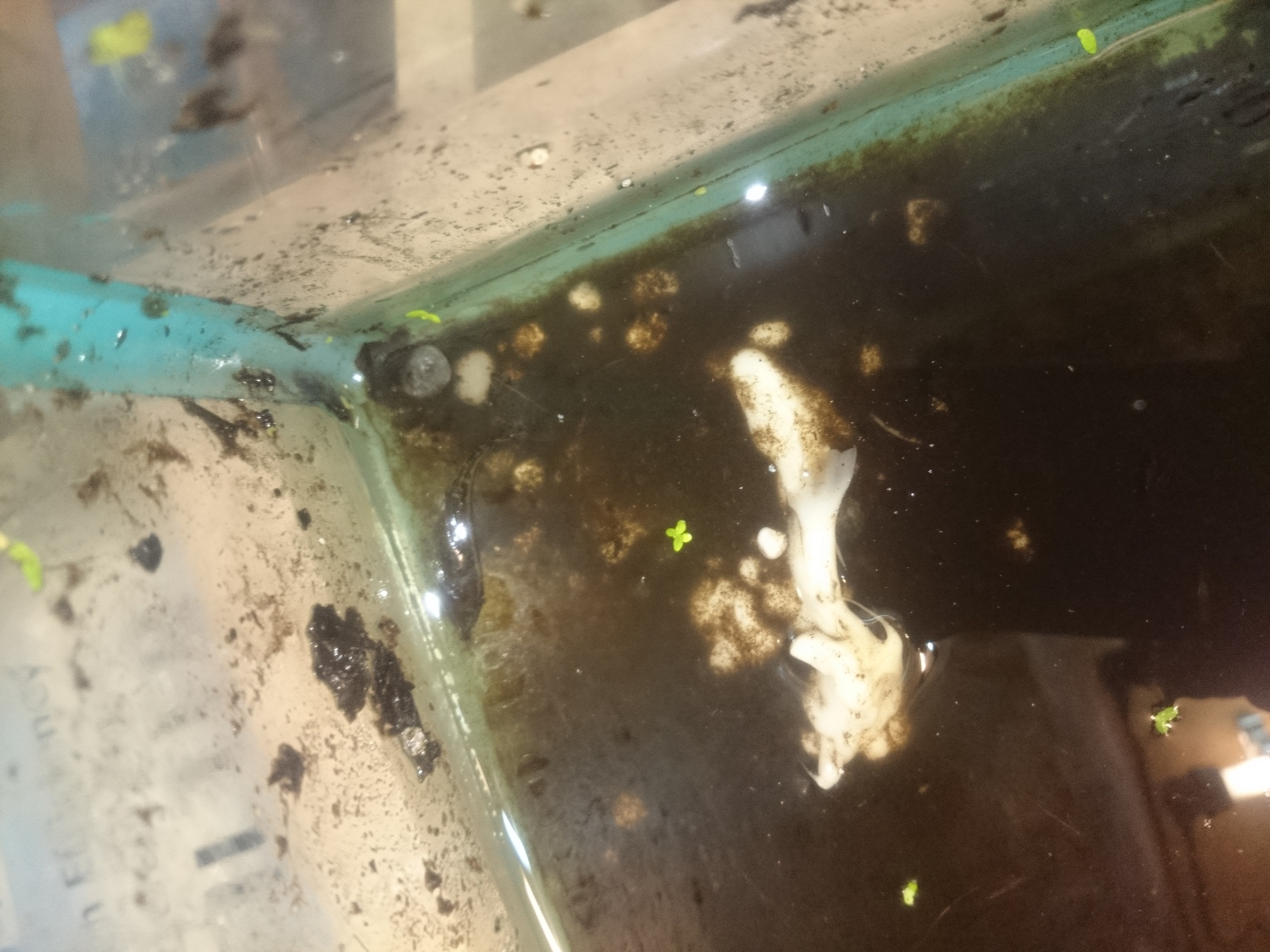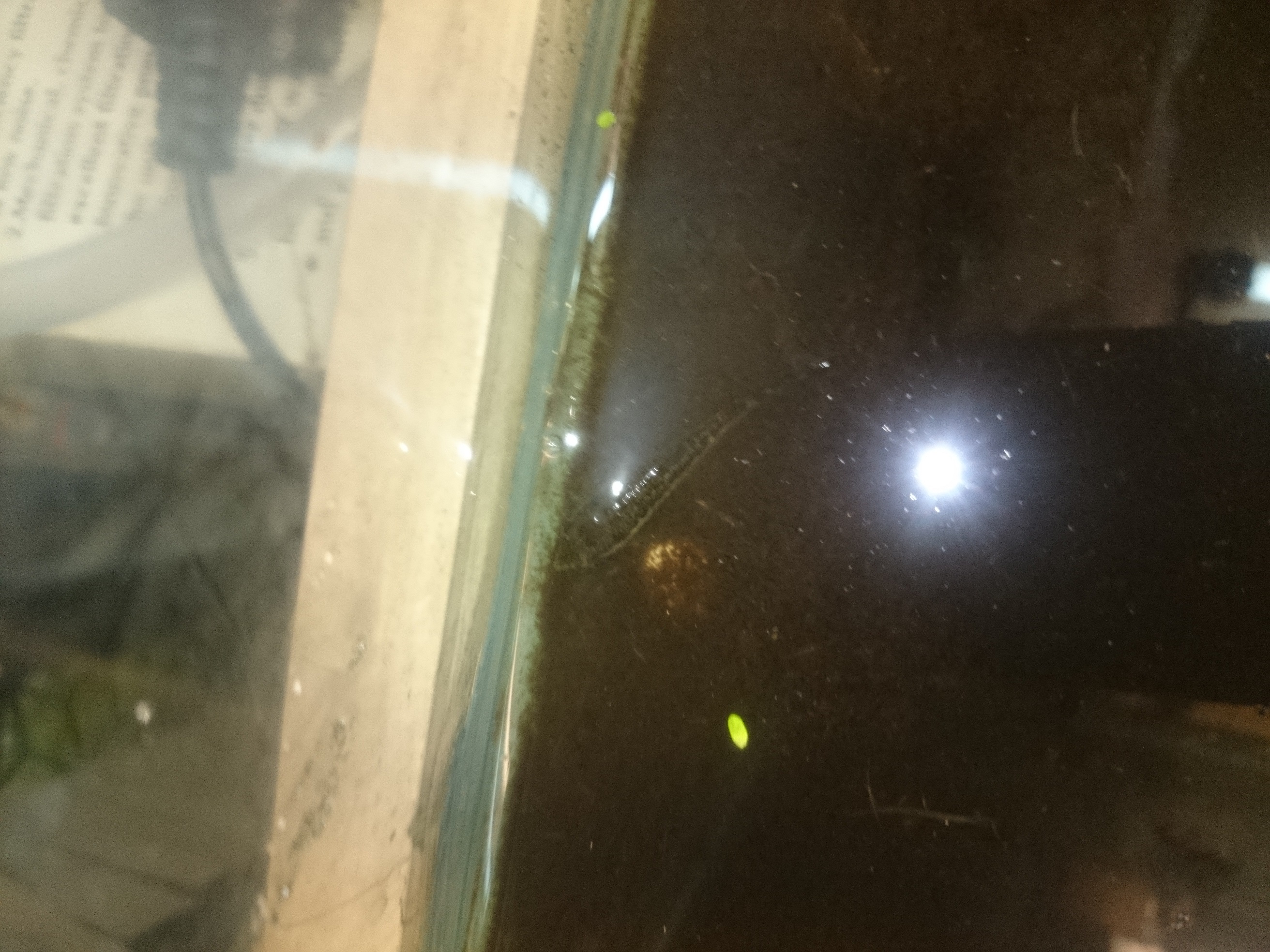 The wood I'd taken out!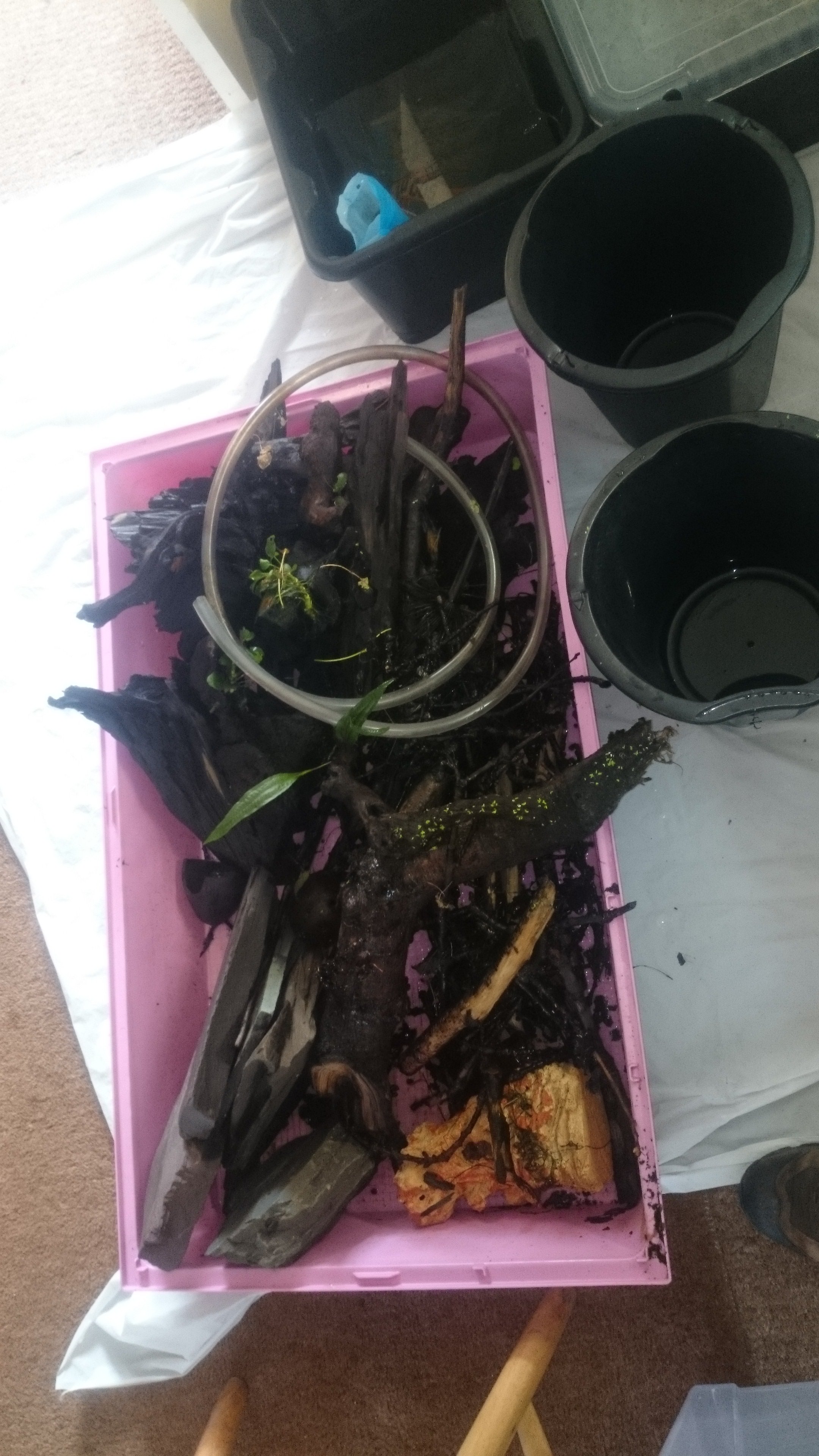 ...and rocks!
So< i put it back together again with the hood that I'd built and it was all rather cloudy and sandy at first. Cleaned rather a lot of sand particles out of the filter sponges the next day!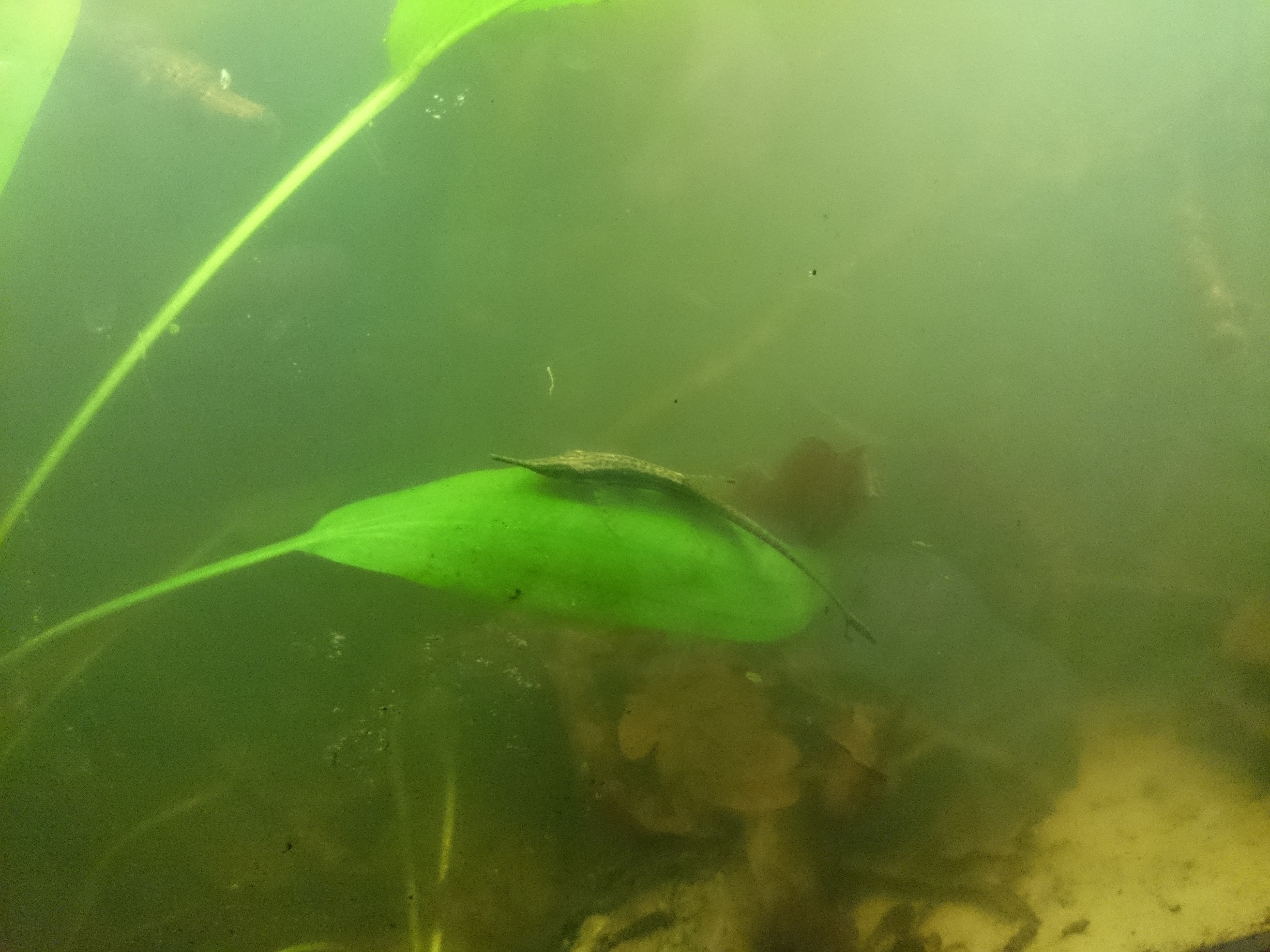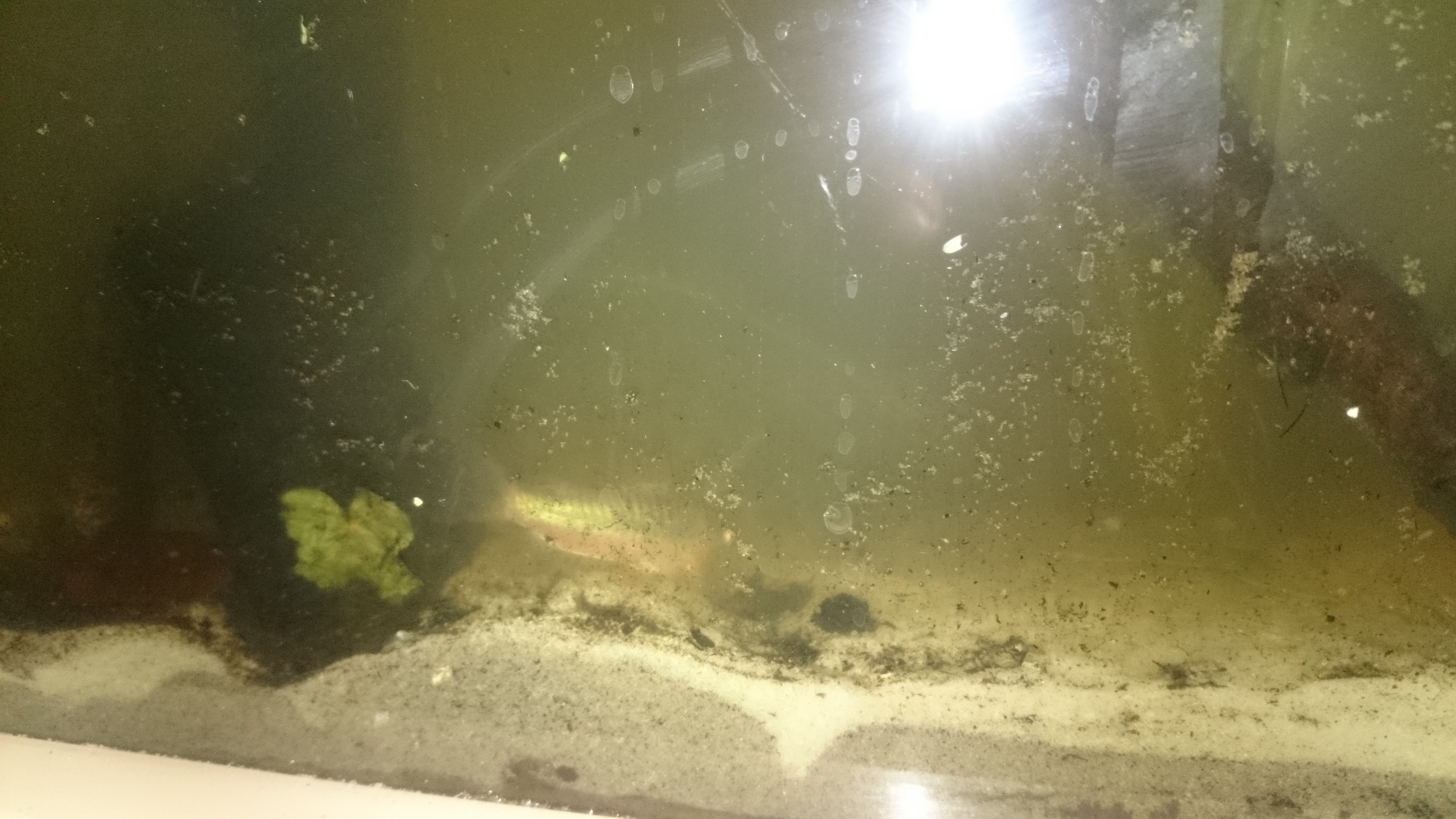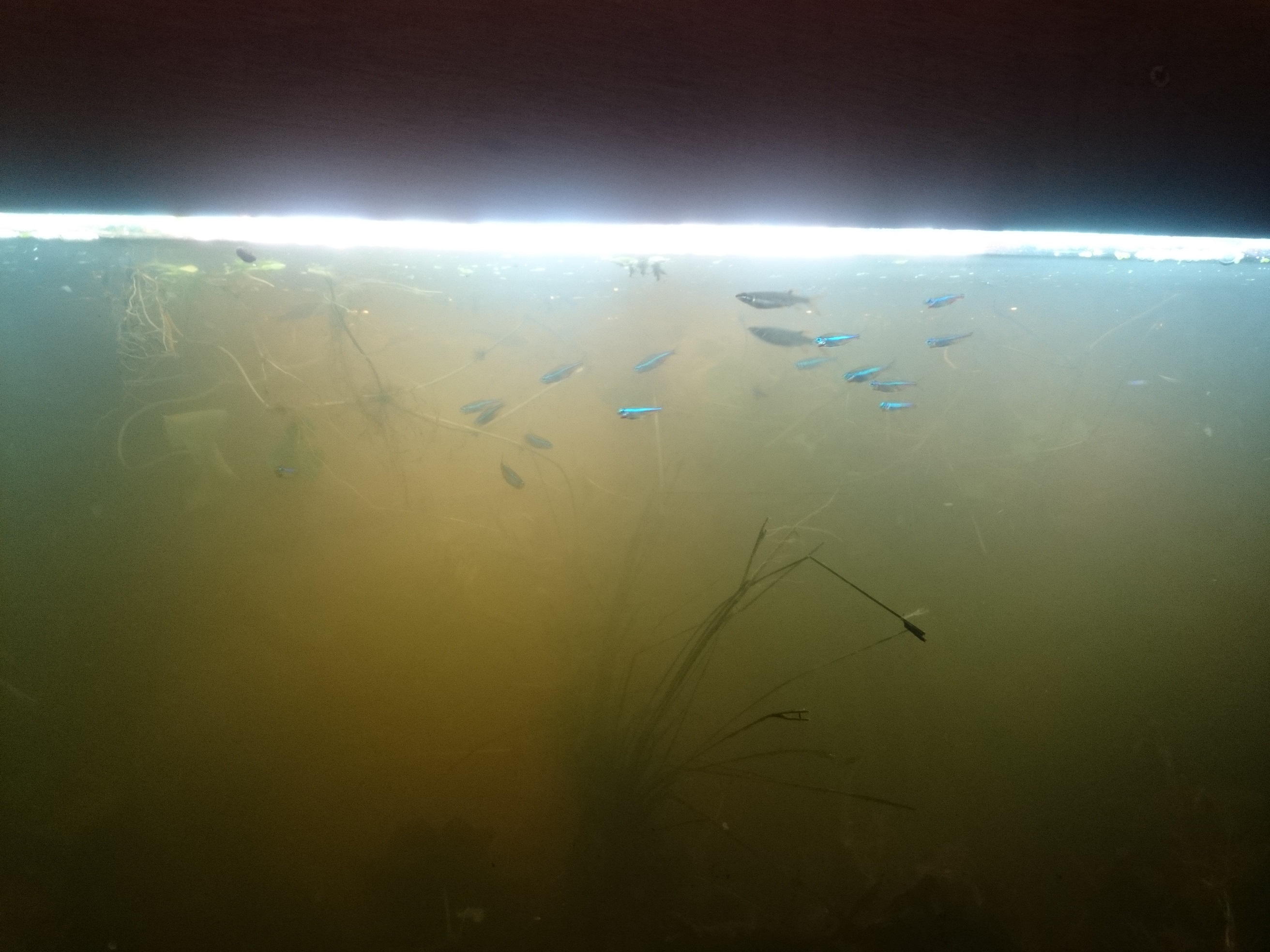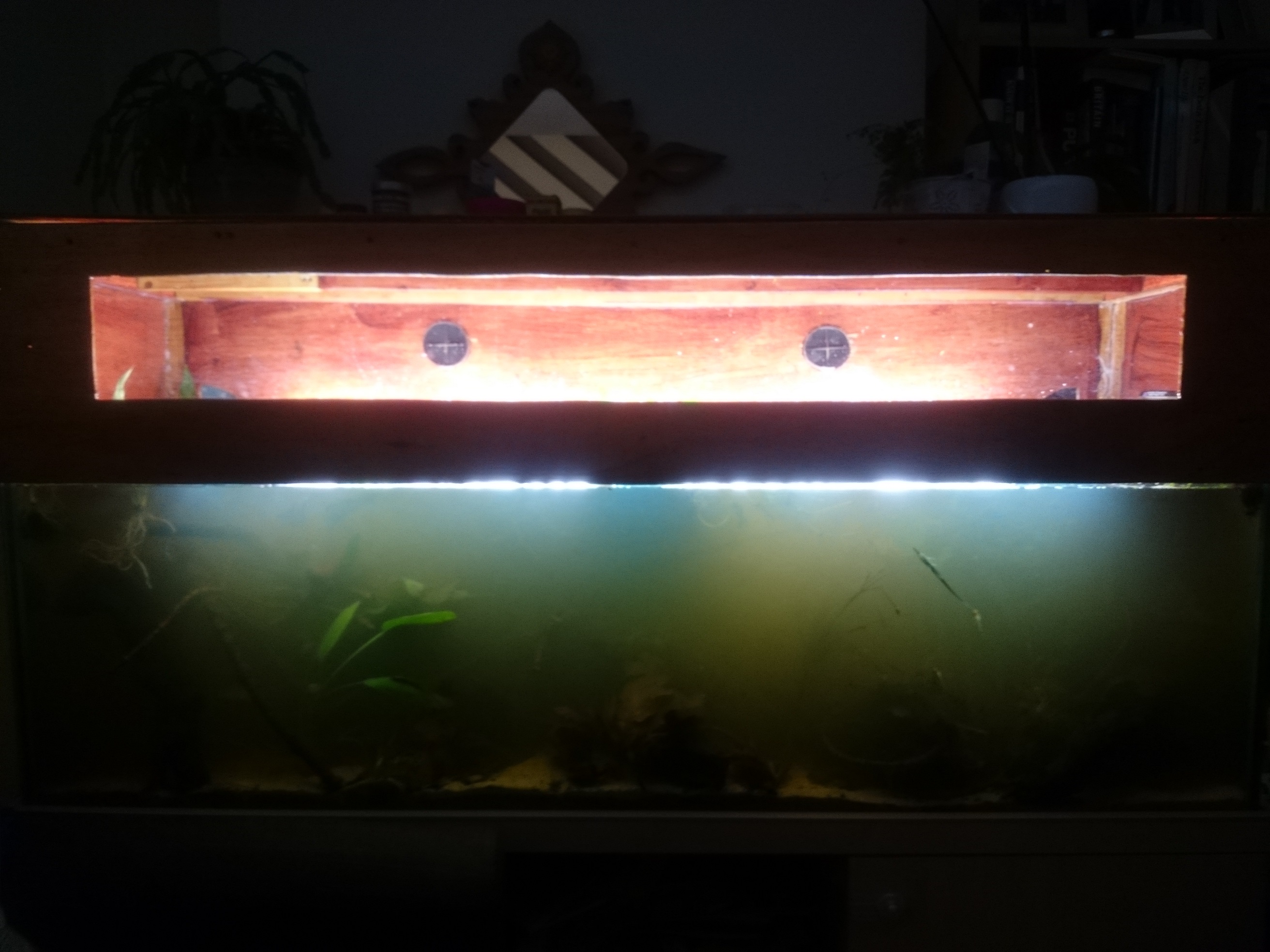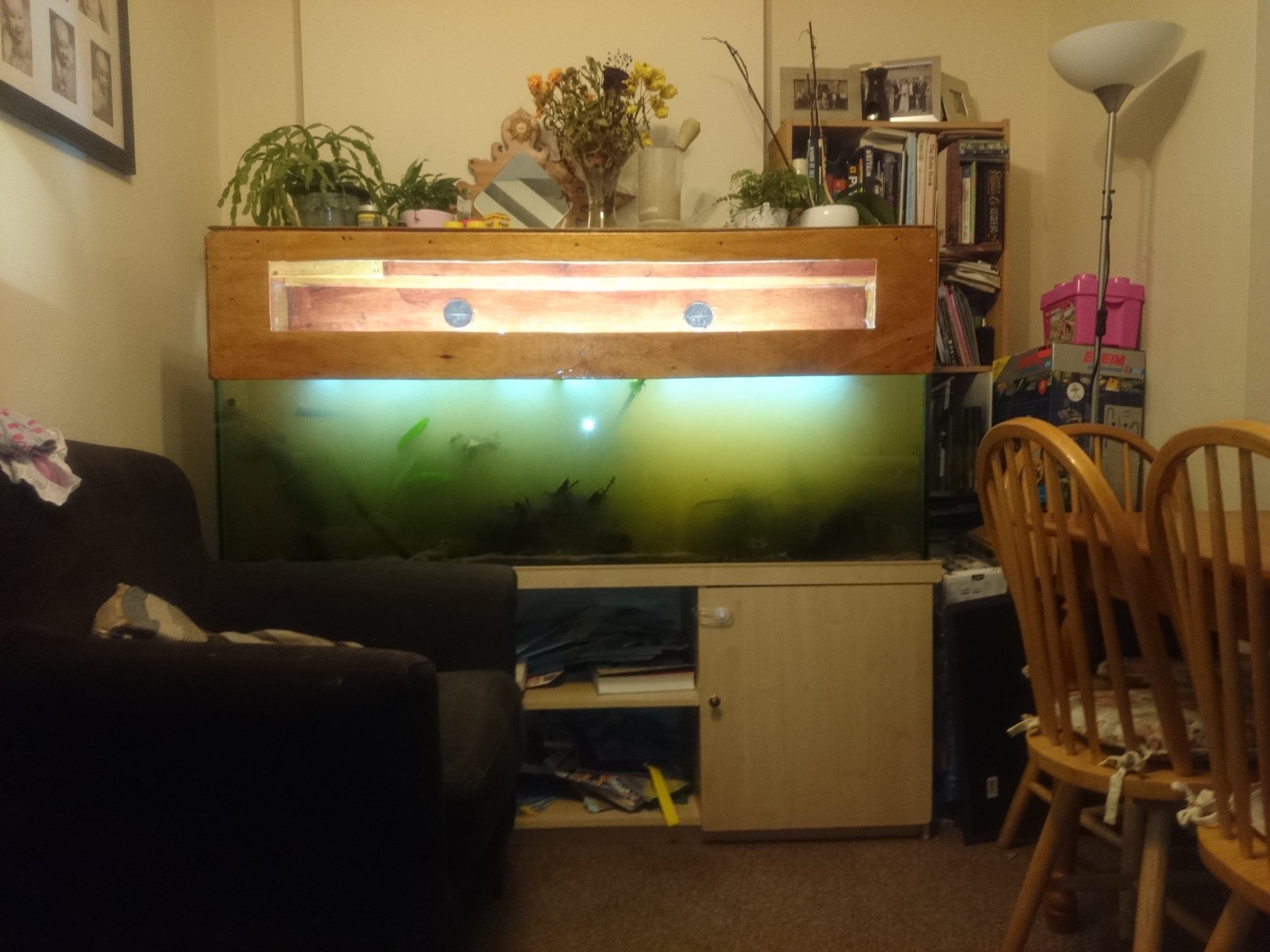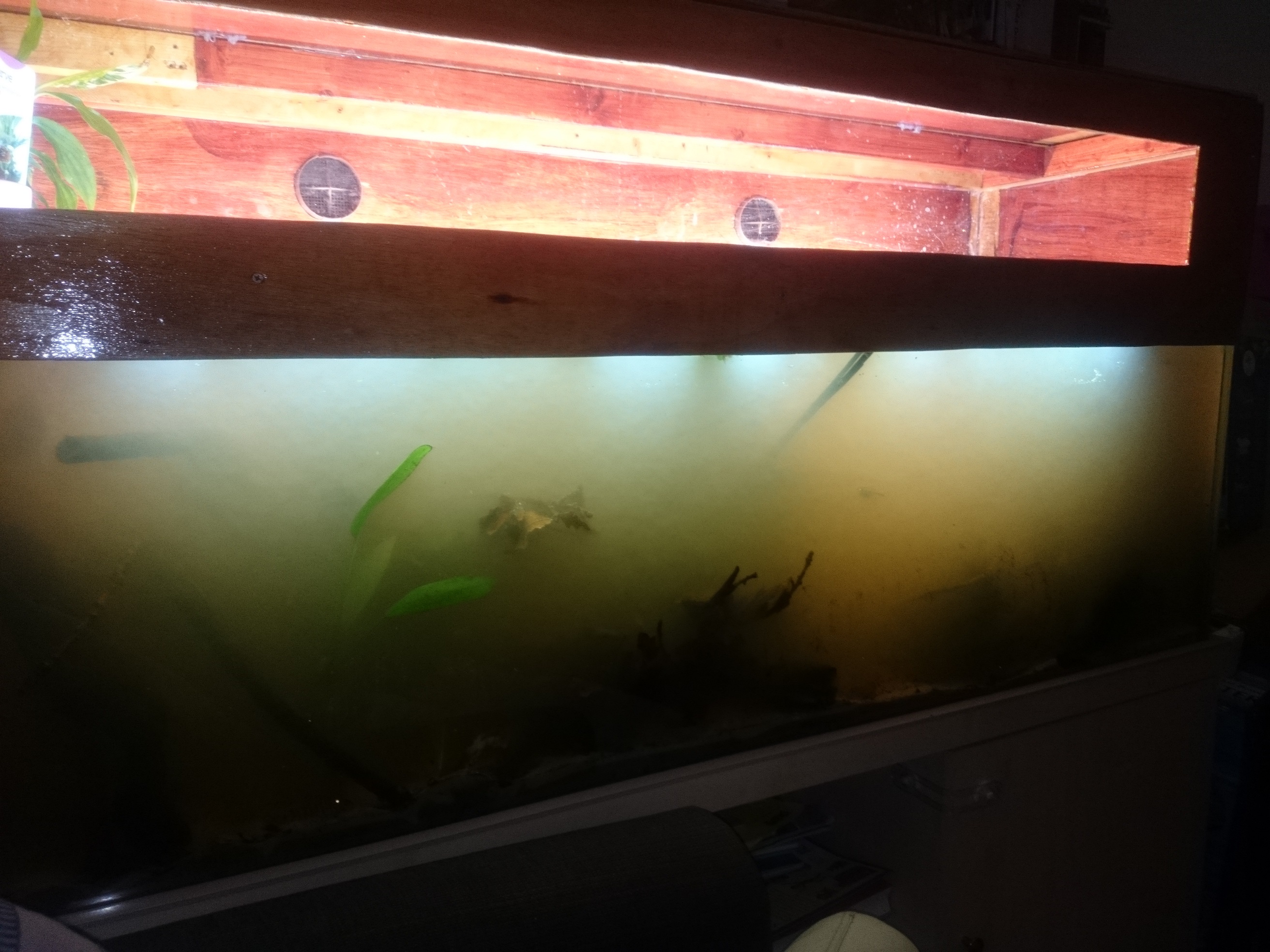 So, by the next day it had cleared up a bit more and I'd rearanged a few bits, hid the heater and moved some leaf litter around a bit, plus added more plants and a log to the top.